Took first place in the Scandinavian Championships in CABLE!! So happy to have won my first ever full cable contest. After getting second in out nationals I was pretty sure to get second yesterday to and it was a close call between me and Anna.  This time I had those Air-tricks down though and I got on top of the podium!
I also think Judith Hoppe should get some acknowledgement for getting 4th without any air-tricks and still trying a railey in the finals! She's an up and coming for sure!
I was judging the Open Men finals and wow, was it hard! The guys did hs 9's and ts backside 7's off the kickers. Double S-Bends and Vulcans on the water and mad steeze on the rails. In the end, the oldest of the Hoppe brothers got it down right before his brother Mattias and on third place, the Norwegian hero (that dragged me out of bed) Odd.
The Results of the Scandinavian Championships in Cable Wakeboarding
Junoir Men
Johan Wikström (SWE)
Jeremia Hoppe (SWE)
Nick Johnson (SWE)
Open Women
Caroline Djupsjö (SWE)
Anna Simlund (SWE)
Trudi Andersen (NOR)
Open Men
Benjamin Hoppe (SWE)
Mattias Hoppe (SWE)
Odd Roar Solerød (NOR)
Open Women Wakeskate
Michaela De Waern (SWE)
Maria Jorlen (SWE)
Judith Hoppe (SWE)
Open Men Wakeskate
Ted Forslund (SWE)
Erik Nilsson (SWE)
Oskar Gejler (SWE)
Obstacles Only
Johannes Hoppe (SWE)
Ted Forslund (SWE)
Nicolai Pedrup (SWE)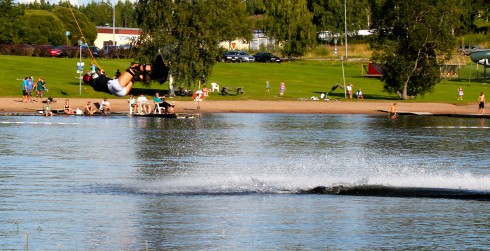 Trudi Andersen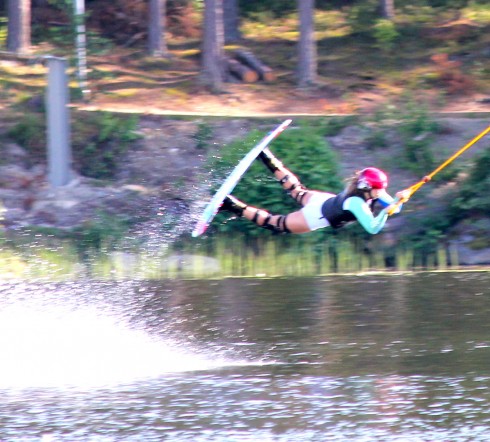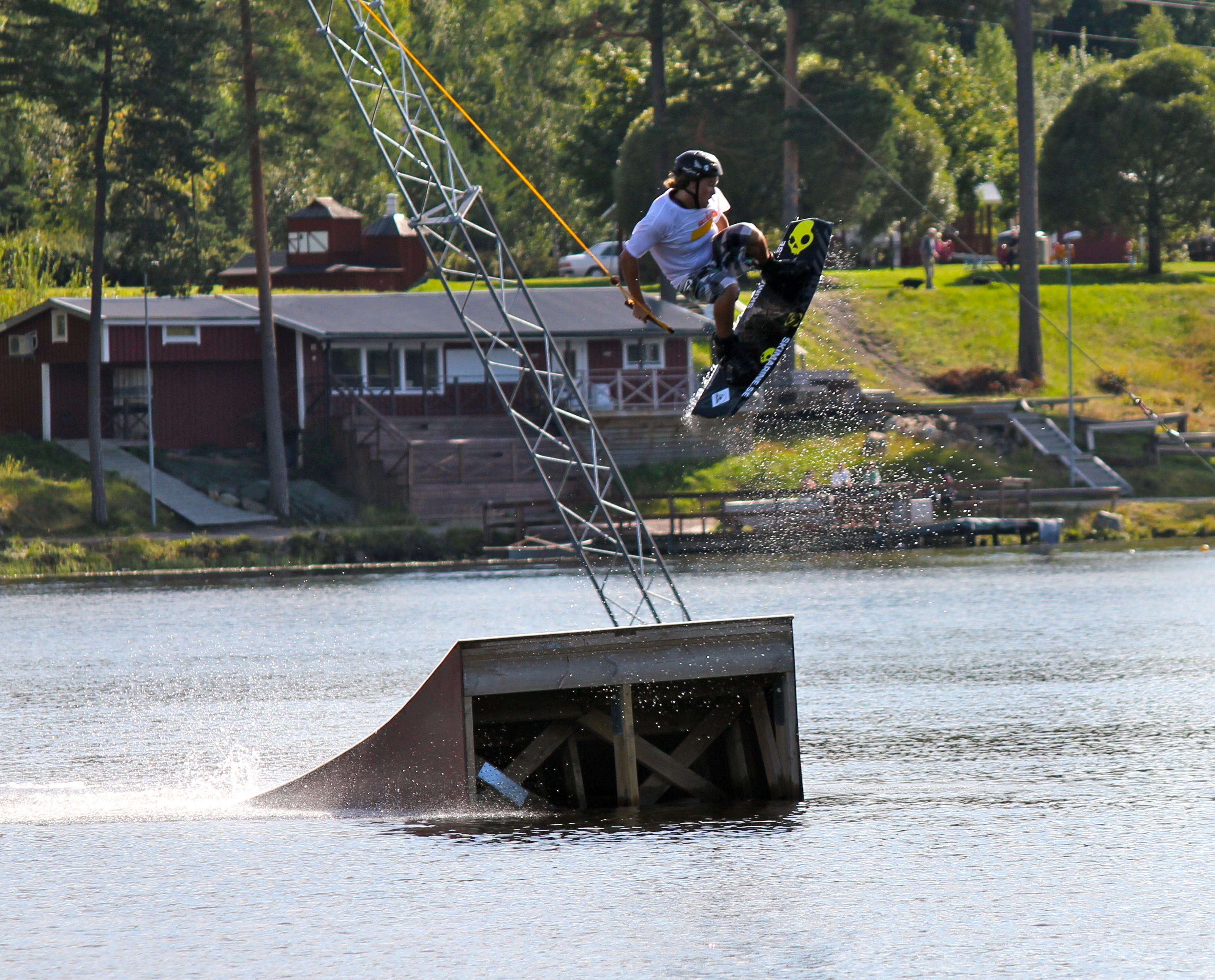 Johan Wikström