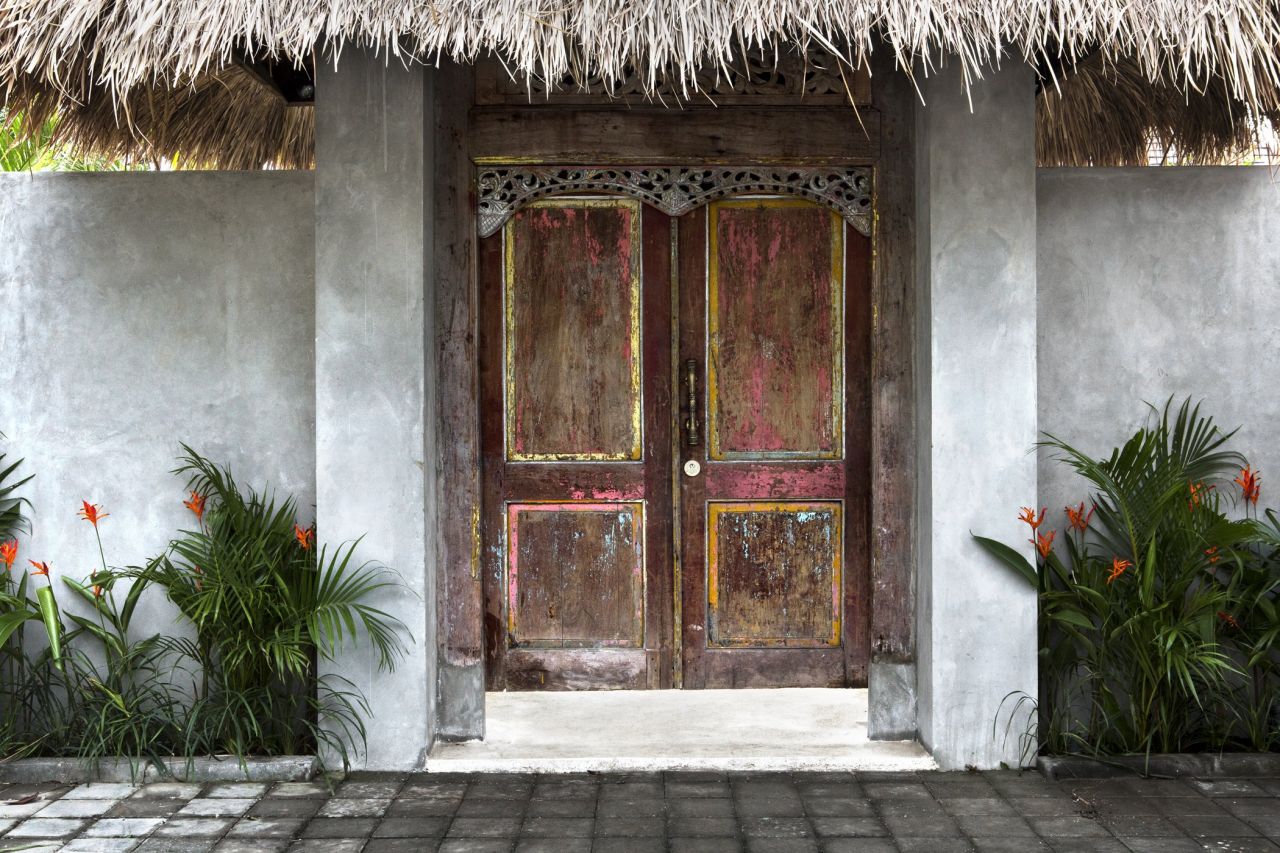 Remember my trip to Bali in the start of the year? I went there visiting my friend Gabbe who together with his fiancé and another friend named Fredrik has built a house in Kerobokan, about thirty minutes from Kuta by scooter.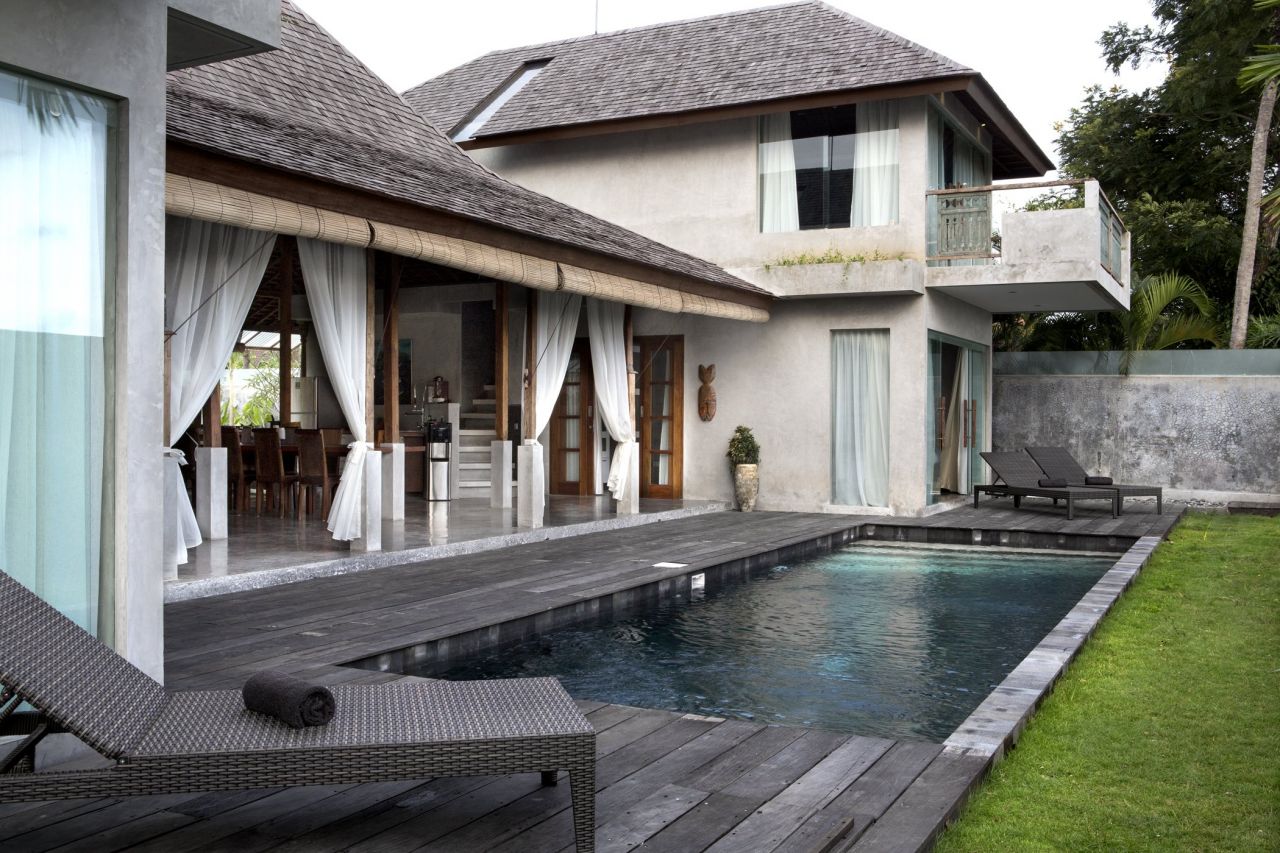 Getting on my flight I had no idea what to expect, knowing Gabbe to be a surf-bum who spent all his free time catching waves and most of his savings on traveling the world searching for new spots I expected shed and would haven been happy if he had running water in his new house. Feel my surprise when I landed and this villa turned out to be one of the most amazing houses I've ever stayed in. With fluffy beds, massive bathrooms and the dark blue pool where I started my mornings with a morning swim every day I was blown away. Adding to this that the house was filled with great traveling people who took me to the best surf spots with the balinese surfers shredding and helping me progress on my surfboard as well as kept me laughing so that my abs got sore, I can't think of any way to have made my trip better.
The nights were spent chilling with a few cold beers and either a BBQ or a take away from the local cooking lady who made the most amazing food (even though, when I first saw her place I was sure I was going to get a bit of asian food poisoning, as her kitchen was not more than a whole in the wall, but it turned out great and to be delicious). Usually we were all sunburned, sore and with big smiles on our faces from surfing all day so to chill in the big couch and watch a movie on the massive projector screen which appears out of nowhere and just adds the coziness of the place.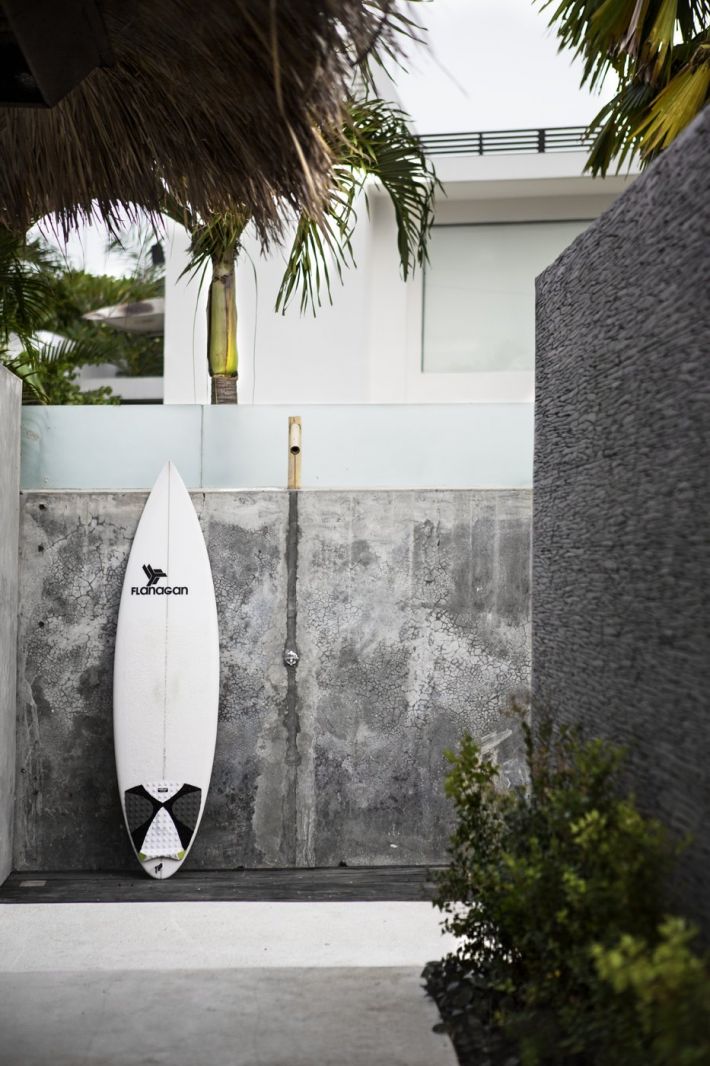 In the whole, the vibe of the villa is just what I wanted my Bali experience to be: relaxed, stylish, surfy and loving. THANK YOU SO MUCH Gabbe, Jossi, Fredrik, Camilla, Su, Rico, Wick and so many more for this amazing trip!!
I can't wait to come back!
Love Carro
If you want to stay at Villa Limasan when you visit Bali read more here: LINK
Photo's by: Niklas Nyman