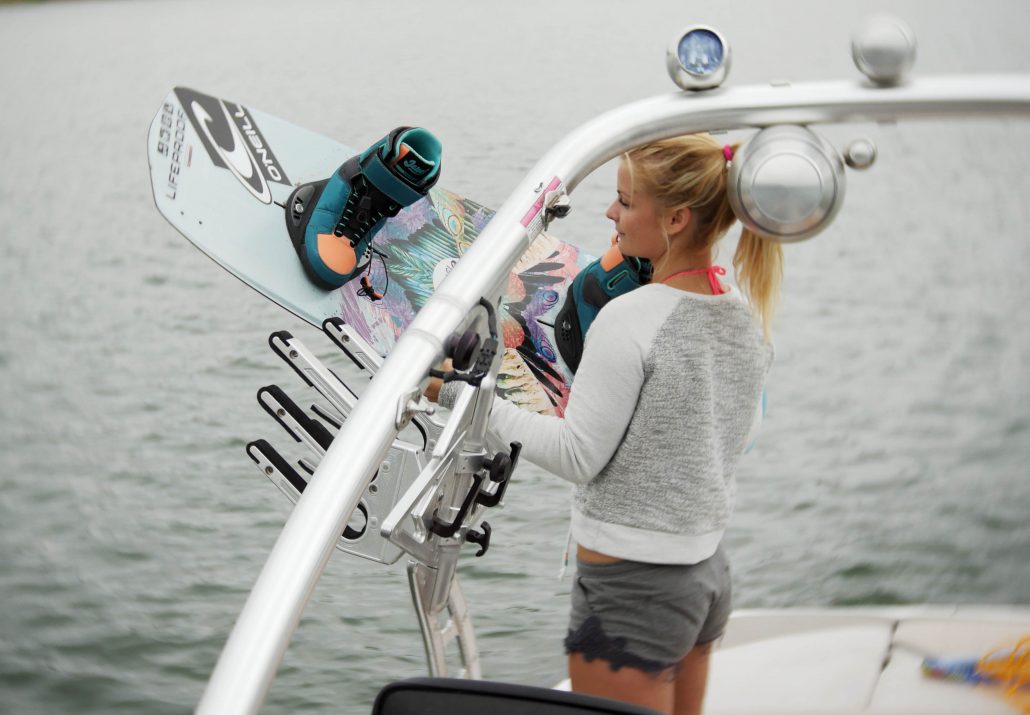 Yesterday I managed to grab a quick set behind the boat in between the rain. It's been a while so I took it super easy an it felt really strange being back behind a V8. I love the smell of gas for some reason though, maybe it's just because I associate it with all the good times I've had on the water. My riding at the moment is not exactly where I would want it but I know I'll get there eventually.
Texas is one of my favorite places to ride. There are so many cool spots and inspiring riders out here! Lately we've been spending some times at the Steiners new park in their beautiful backyard. 12 year old Rocker has been killing it off the kickers, watch out for him in the future!
Such a funny edit by my friend Nicola Butler from our trip to the Philippines. I feel like the most responsible in there, haha good thing my dance moves weren't caught on camera!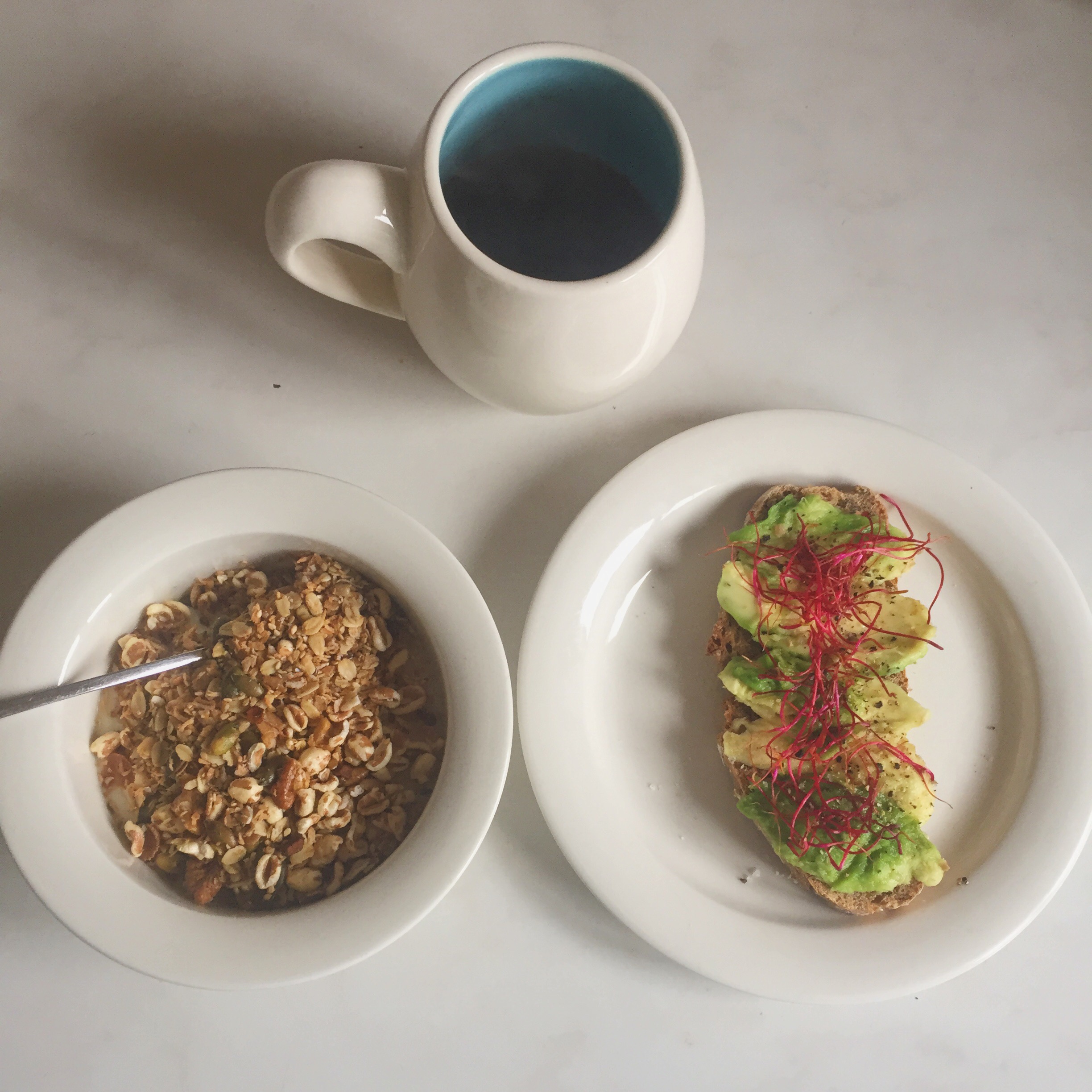 Somehow my breakfast looked so good this morning that I now can classify myself as one of those people who take pictures of their food. (My apologies) Mornings are my favorite time of the day, it's when I feel most productive and I always start with a huge breakfast. Today it was home made granola and oat-yoghurt, avocado toast and a huge cup of coffee.
Right now I'm looking out at the snow falling outside my window (it's soon to be May!) and getting ready to go to the gym. Hopefully the weather will figure out that it's spring soon so that the cables open again!!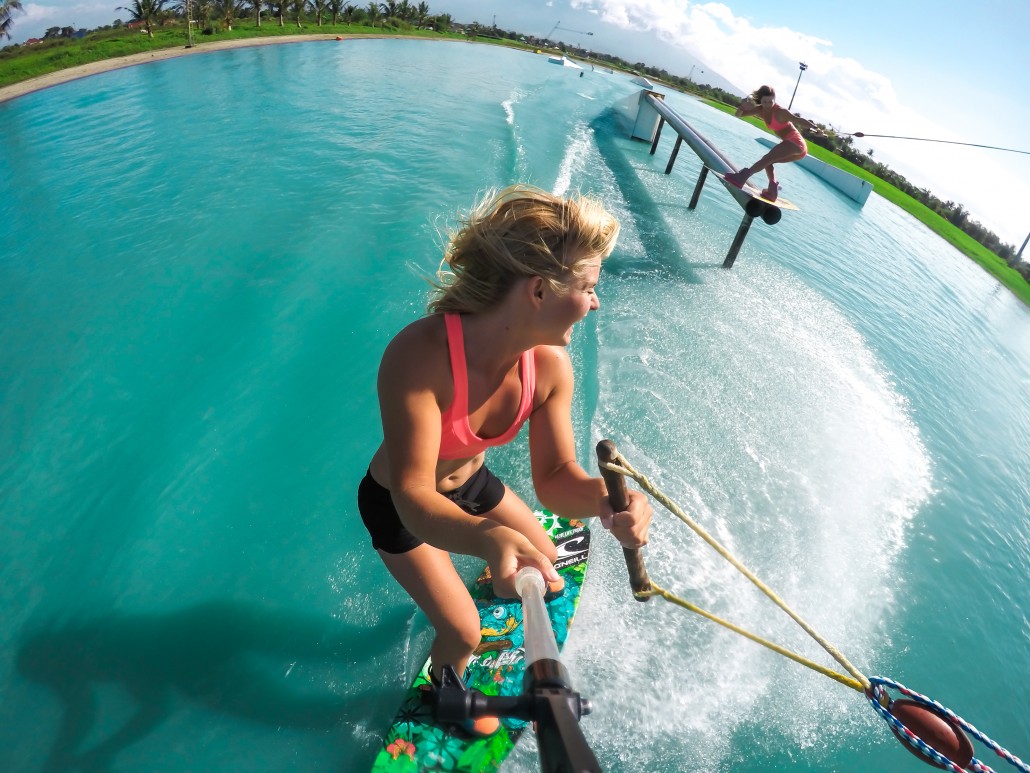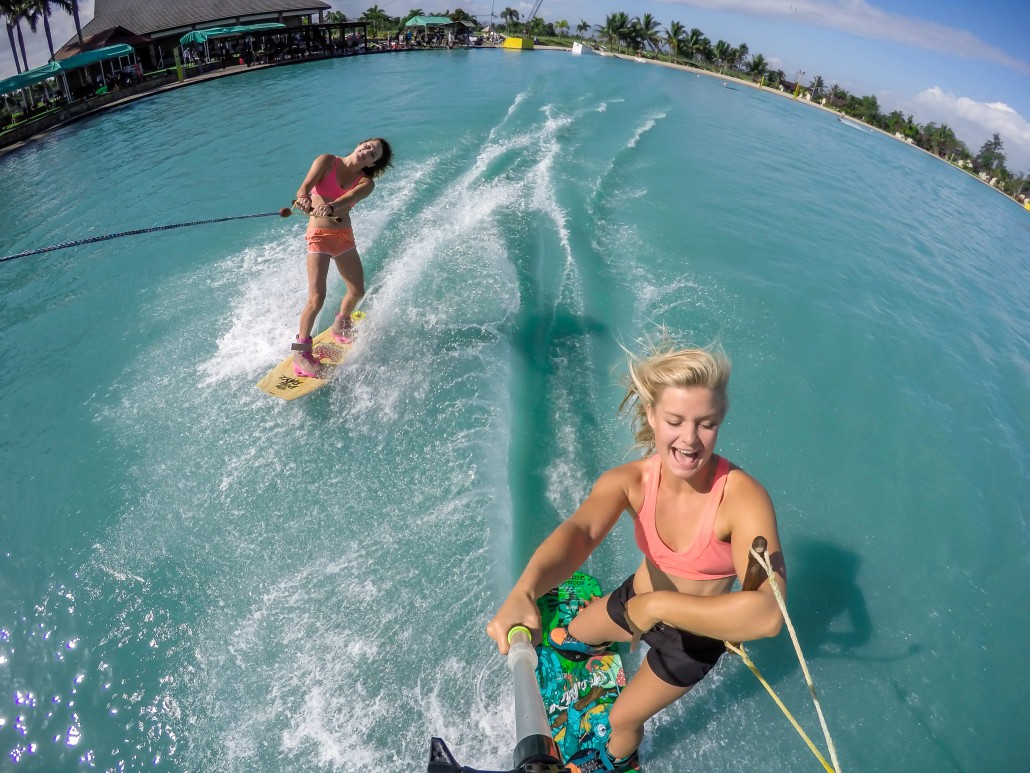 I get a lot of email (mostly from girls) about how to start wakeboarding. I thought I'd make a post about it for you, since the season is about to kick off!
You've seen all the pictures and video's on your friends social media and it does look like a lot of fun, but you don't know where to start.
First of all, ask your friends! Most people in this industry love new riding buddies and a lot of us have spare equipment lying around. Even if you've only met those people that one time at a Christmas party, it's a great way to get away from your computer screen and get a "real" social network! Worst case, they say no, and then just proceed anyways to step number two.
Step number two, locate your closest opportunity to ride, weather it's your local cable park/boat club or wakeboard camp. There's an excellent way to do this, it is called Google. Make sure it is OPEN (sometimes bad weather can effect the opening times so check their social media or website for the latest updates).
Number three, rock up to this park/camp/club and tell the staff at the front desk that you are a complete beginner and that you are excited to learn! They will (most likely) get excited too and help you out with all your basic tips and equipment. (Although it is a good idea to bring your own swimmers, towel, sunscreen etc). If you're at a cable park introduce yourself to the operator when you get down to the doc and ask him if he/she could help you get started.
Number Four – and this is the point a lot of people get wrong – Be kind to yourself! Since this might be the first time you ever have had your feet strapped down onto a piece of wood/fiberglass you're not going to be throwing any triple flips straight away. No-one in the line thinks you look stupid if you fall in the start – only you. Everyone standing on that dock were once beginners and now they are all too concerned about their own riding to care about yours (well unless you actually do throw a triple flip your first try). Try and have fun, either way you are learning something new, pushing yourself out of your comfort zone and gaining life experience. I think no matter if it's wakeboarding, fishing or learning how to feed chickens, new experiences are what makes us grow, and you should be proud that you took the initiative to try one!
There you go, that's how easy it is! Once you are at your local spot maybe you'll make some new friends that are beginners too. Maybe you guys can push each other, laugh with each other at the crashes you will do and hopefully have a ton of fun!
EDIT: Of Course always wear a life vest! I sometimes don't but every time I ride and want to try something new, or even just ride "for real" I wear both my helmet and O'Neill Slasher vest. Not only because it's safe but also because it gives me the confidence to push my riding and ride to a 100%. The photos I have without a vest are usually the ones like these, where I am just riding along or throwing tricks I can do in my sleep (Don't forget I have been wakeboarding for over 10 years). ALWAYS WEAR A LIFEJACKET/HELMET WHEN YOU'RE STARTING OUT!
I came across this video a couple of weeks ago and it still sticks with me. When these interview questions are portrayed like this it makes it so obvious how incredibly irrelevant they are! I thought I'd help this organization spread this message as I don't think the reporters making those questions realized how ignorant they sound. Of course they want to come up with interesting questions that attract traffic to their magazine/tv-show etc and they might not think twice about asking someone to "Twirl" in front of them.
However, I urge reporters (especially in the wakeboarding industry) to consider this question whenever they are covering a piece of a female athlete:
"Would I ask this question to a male athlete"
If the answer is no, maybe you should skip that question? And also, I know I have made the misstake before of not acknowledging questions that are inappropriate for what they are. It's partly our responsibility, the athletes, to make sure we reply "I don't think that is relevant" to the questions we don't agree with.
Just some thoughts I wanted to share with you! Let's change the conversation, one step at a time! 🙂
ps. I'd love to hear what you think, comment below!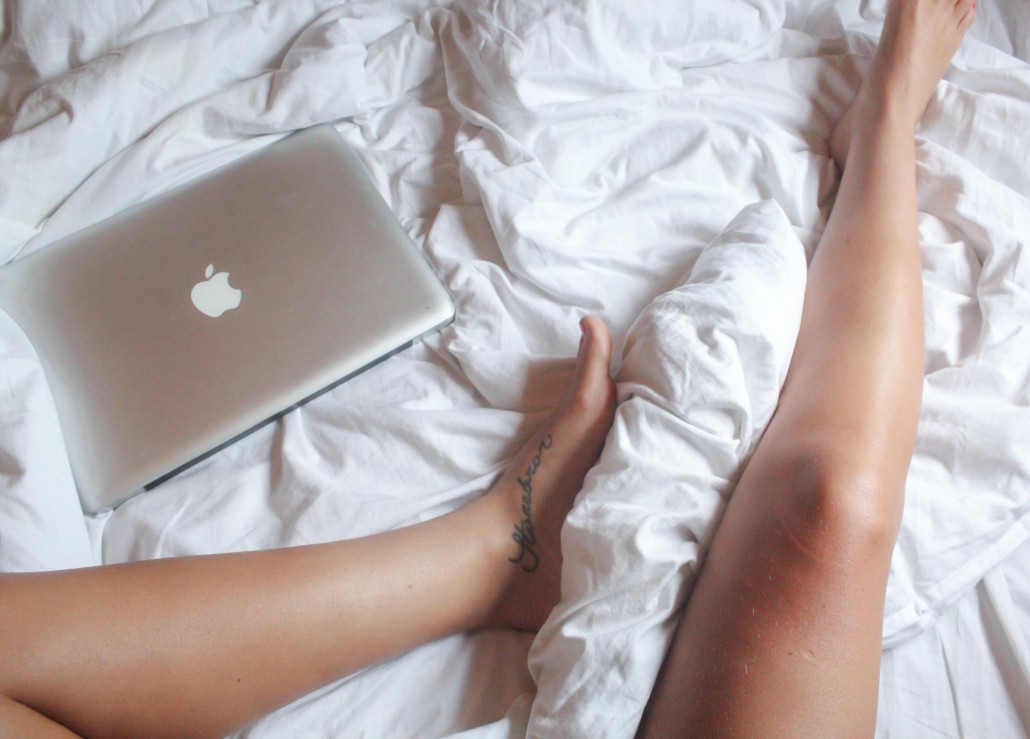 Being back HOME feels so good! After spending four months in the Philippines at CWC wake park it feels surreal to be back in Sweden. After stepping out in the cold spring air, the first thought that struck me was that I had traveled to the future. After being used to the infrastructure and technology of the Philippines being in Sweden felt like being in a sci-fi movie. What, I had a phone connection everywhere? What I can drive a car instead of a scooter? What everyone are living in big houses instead of sheds next to the streets? (Of course not everyone in the Philippines live in simple homes but the economy there is incomparable to the one in Sweden).
My first few weeks here have consisted of trying to get a lot computer work done. Since it's soon to be May, it's my favorite time here in Sweden (NOT) as our tax-reports for the year is due. Besides the many fun hours (NOT) spent sorting out receipts and looking through documents I've also been… wait for it… Sorting out more documents!! My interview for a US visa is around the corner and if everything goes well I'll be able to return to the states as an "Internationally recognized Alien" for this years contest season.
Besides all this, I'm so happy to be home and spend some time with my family and enjoying the luxuries of vegetarian cafés and Swedish food (feels like I've been eating non stop since I got back)!
Check out this rad video from Betsafe from the past decade of their projects! So rad to be representing such a crazy brand! 😉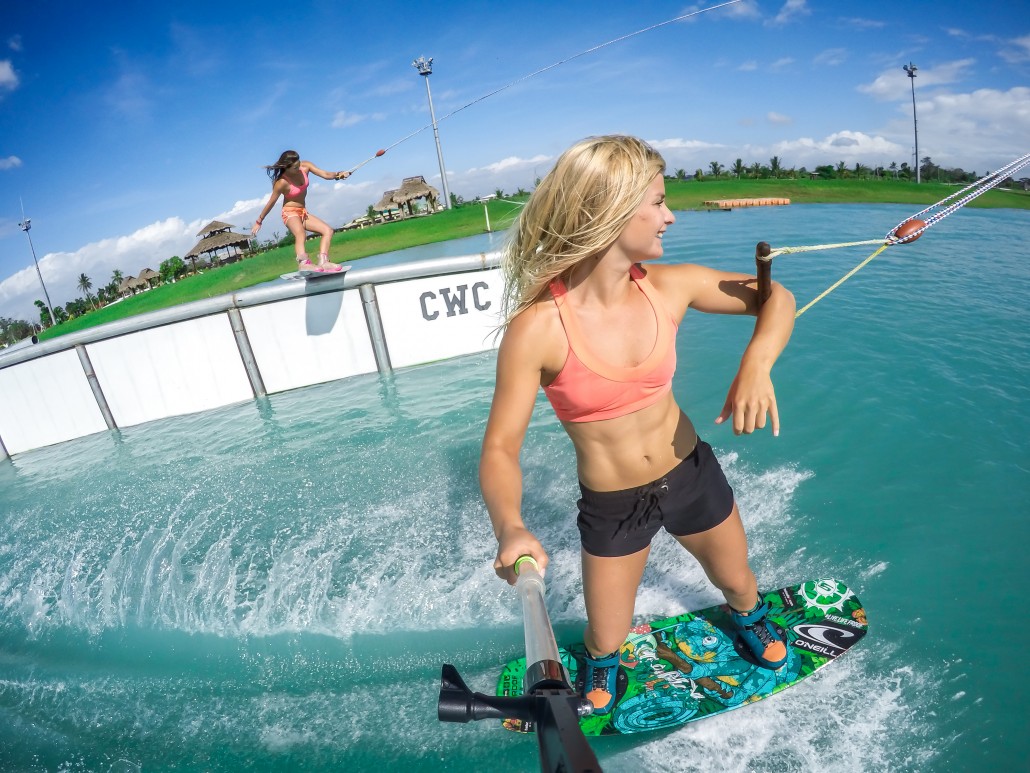 Head over to Slingshot's website and check out my team profile! Got a little interview up here : LINK
Excited to announce my new partnership with Slingshot! Check out this little video by JB O'Neill, can't wait for more to come!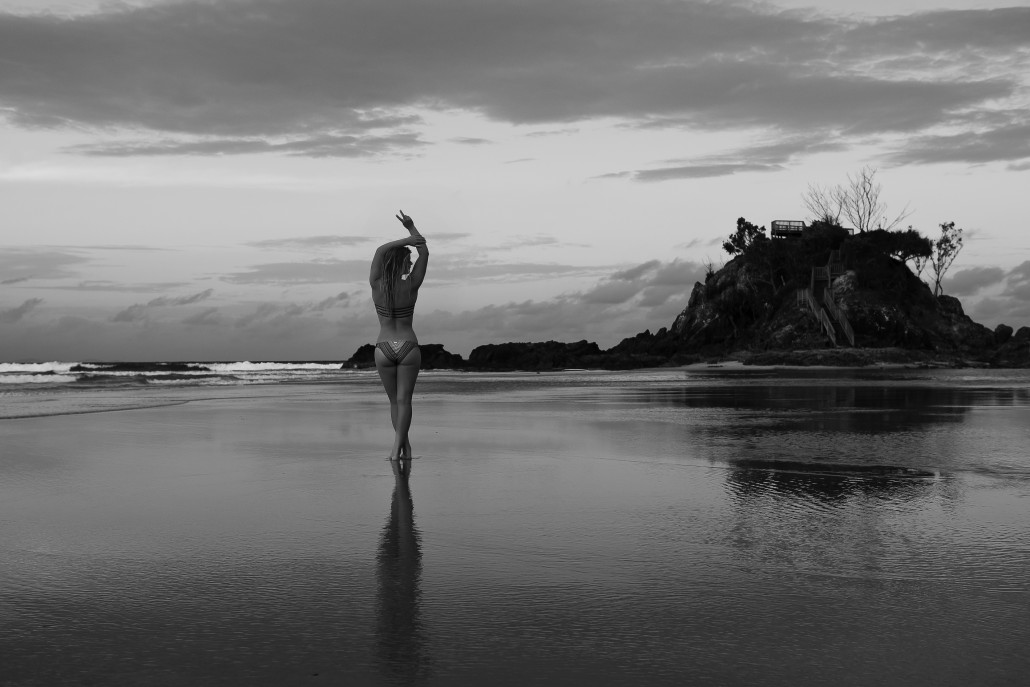 Photo: Arlingtone Lane  Photography
Been having a few lazy days where I've been trying to catch up on my online studies in athlete psychology. It's really interesting and I find myself thinking about it quite often when I'm doing other things. I'm finding the studies quite hard though as there are almost no facts in this area, only theories but it's keeping me occupied while I'm resting my body from riding a lot. Yesterday Nicola went back to the US, I'm really disappointed that the World Cup in Australia isn't happening this year. I'd love an excuse to go there! This photo was taken last year as we visited our friend Hayley Smith on the Gold Coast before the competition. Hopefully next year I'll get to head back down under again. Also I can't believe how quickly time has passed here an that Nicola already has spent her 6 weeks at CWC. I only have less than a month left and I'm actually really looking forwards to going home to Sweden, even though being here has been amazing.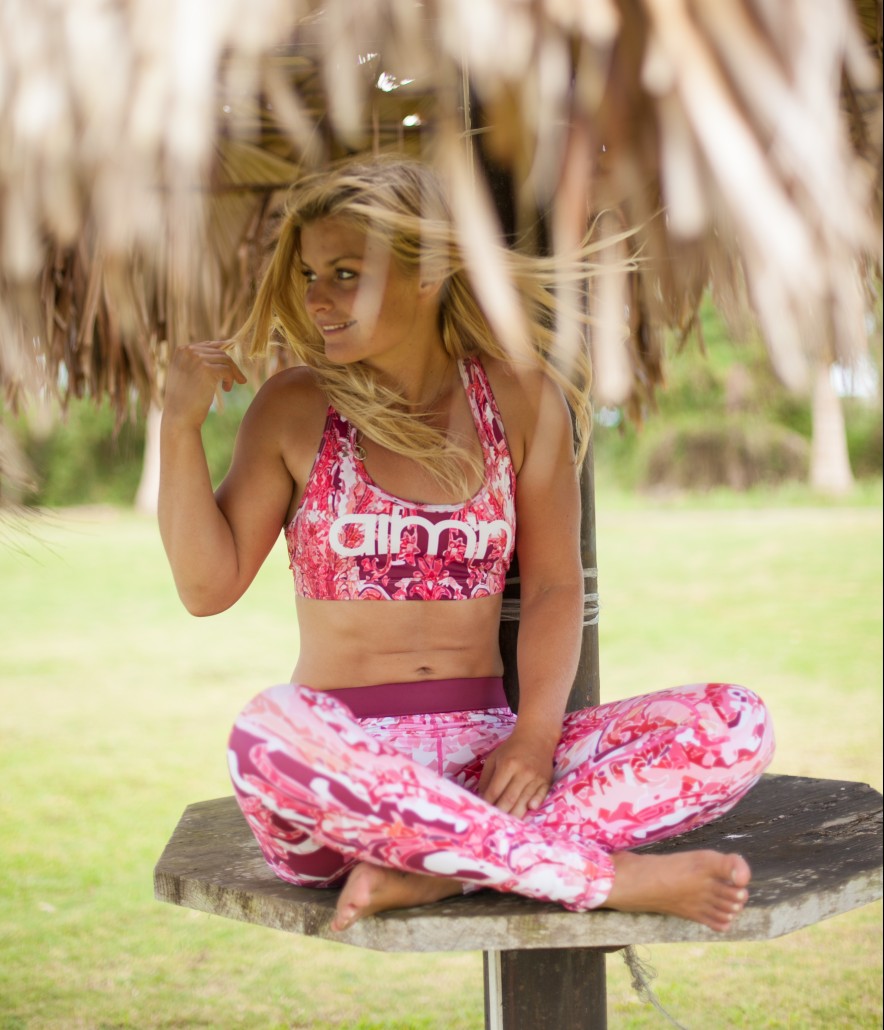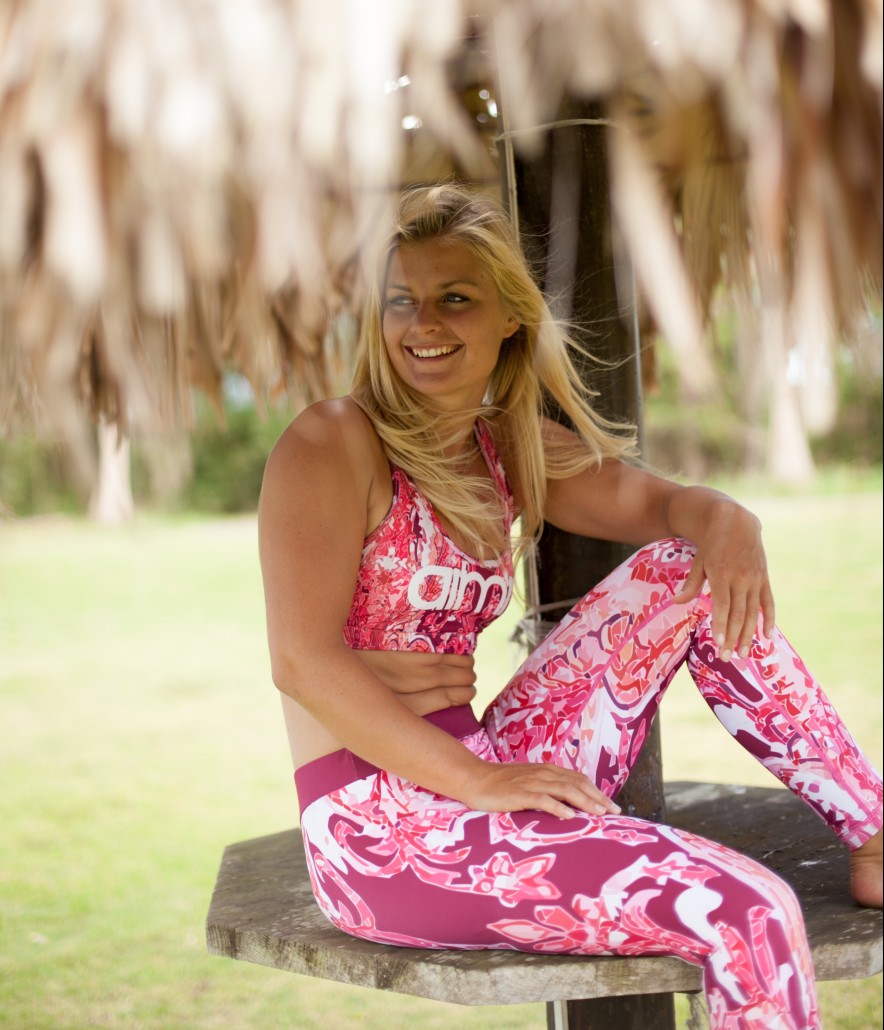 Photo by Nicola Butler,  wearing Aimn 
I'm so lucky to be surrounded by such talented people. Today I took some photos with my friend Nicola and every time she's behind the lens I know they are going to come out amazing! I can't believe I've been here in the Philippines for over two months already! Time really does fly when you're having fun. I've started filming with JB for a new project so now I'm extra keen to ride and learn new things. Hopefully I can show you pretty soon 🙂
If you haven't seen it already, check out this Behind the Scenes video from our Lifeproof project. Great job Pontus, you killed it!! The only thing I'm missing is when you guys drove off the road in the ditch or my giant survival suit I got to cuddle up in after the rides 🙂
Life is pretty simple here in the Philippines:
6am Wake Up Coffee and breakfast -usually Chia pudding or cereal
7am Morning Yoga
7.30 Emails
8.30 Morning session on the cable
11.00 Second breakfast/lunch -Banana Pancakes or Omelette
12.30 Study – I'm currently taking Athlete psychology online.
14.00 Afternoon session
15.30 Snacking – usually fruit and a protein shake or some stir fried vegetables
17.00 Working out (running/bodyweight training) or just hanging out by the cable with my friends
19.00 Dinner – A lot of the time at my favorite restaurant "Green Earth"
21.00 Emails/looking through footage/playing cards with friends/ watching movies
22.30 BED
Repeat. It seems to be a successful recipe since I've never before felt my riding progress this much. Now there are so many inspiring people at the cable too, like my friends Anna Nikstad and Maxine Sapulette, that help me want to push my riding. I can't wait to see what will come from female wakeboarders this year!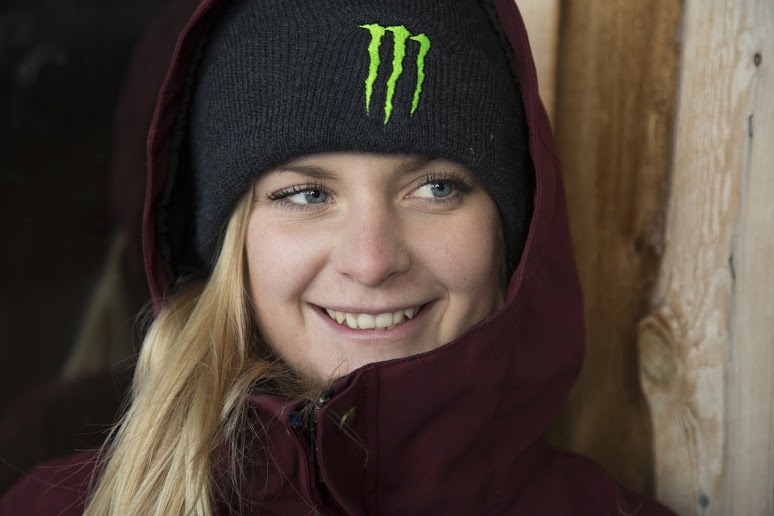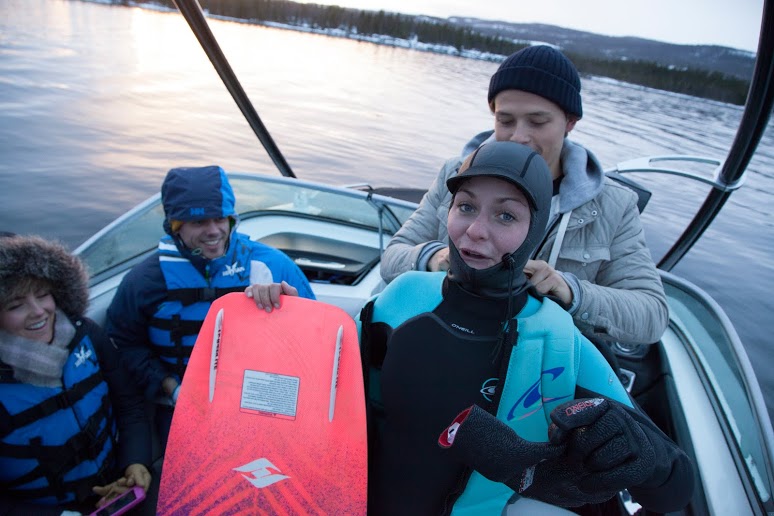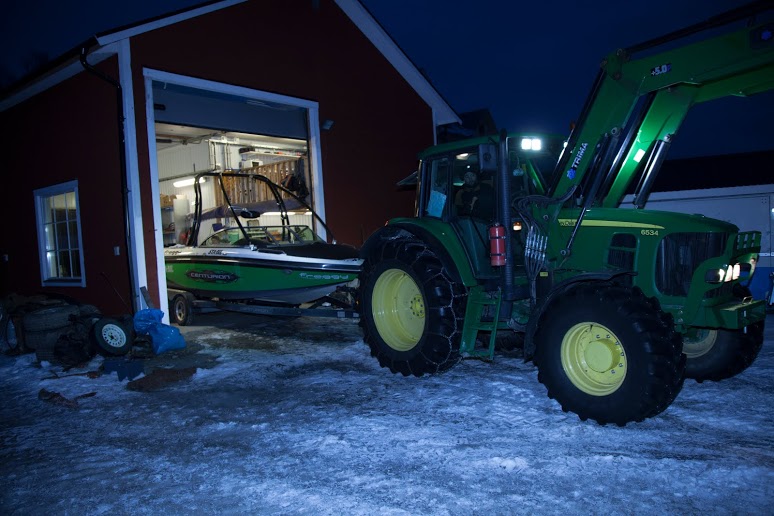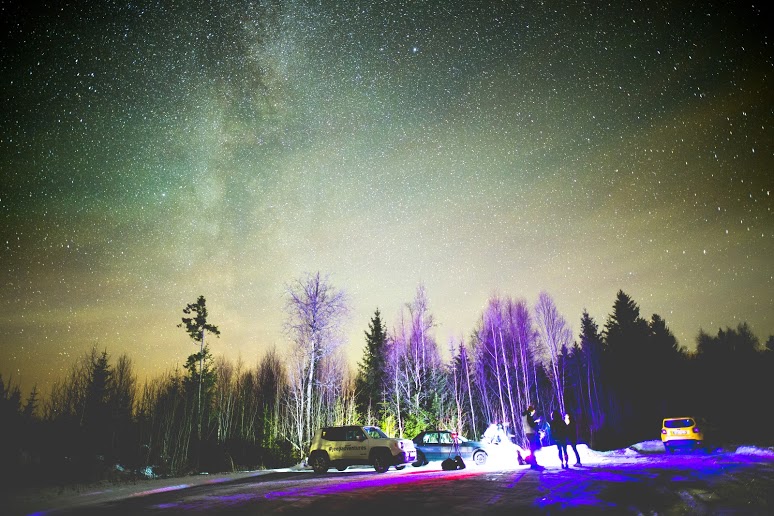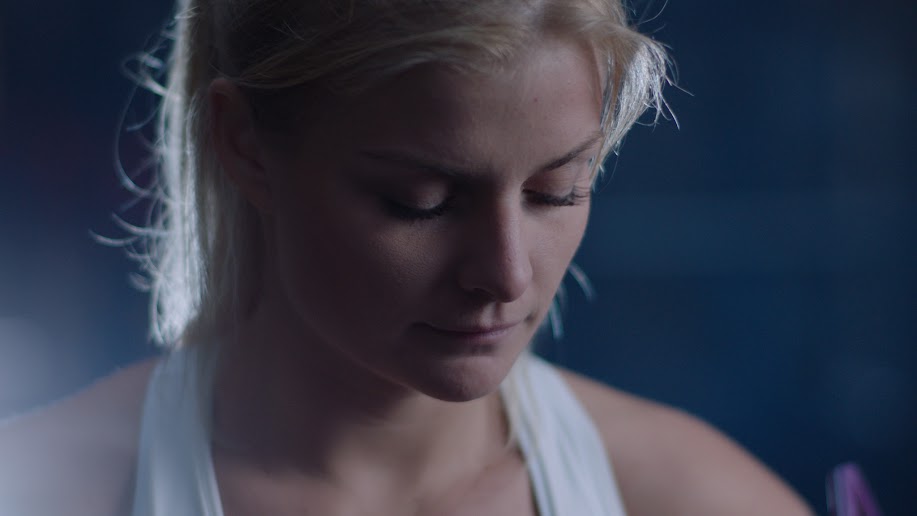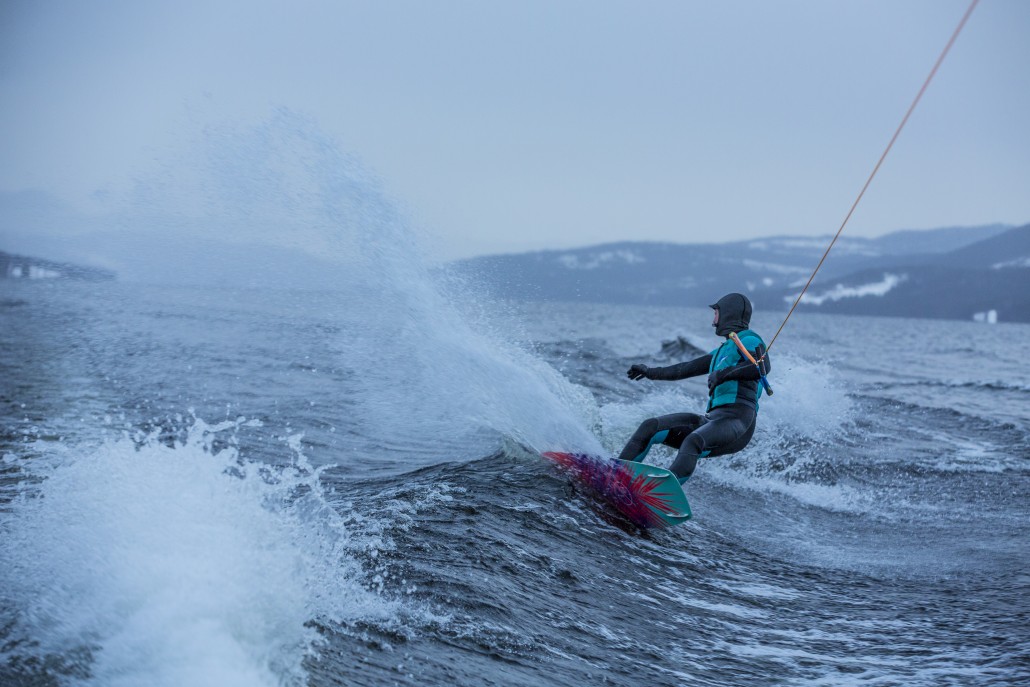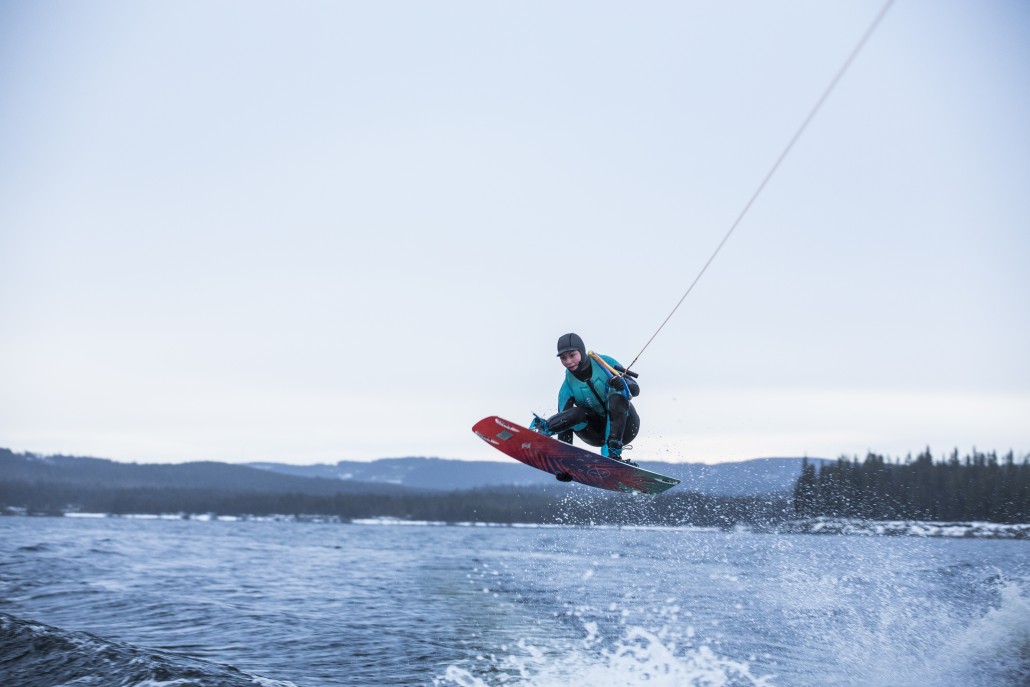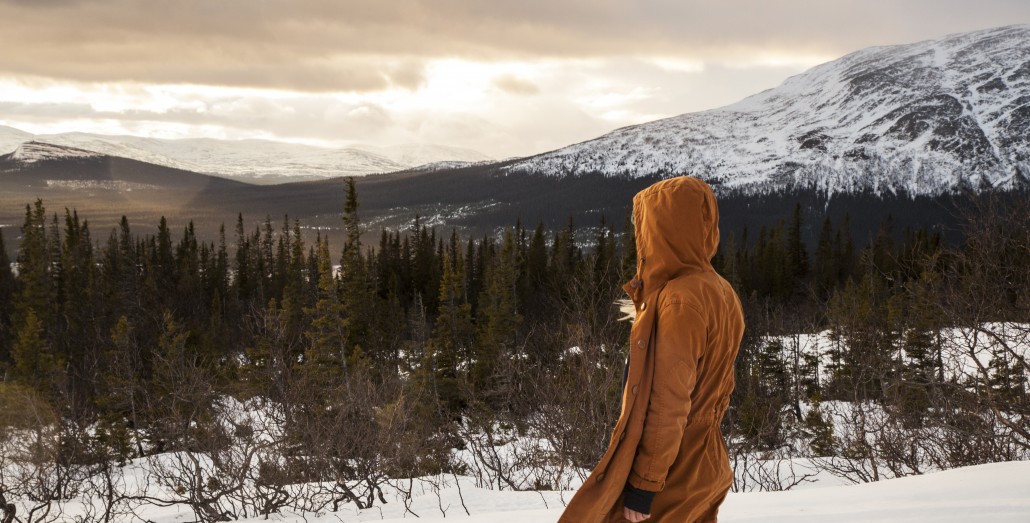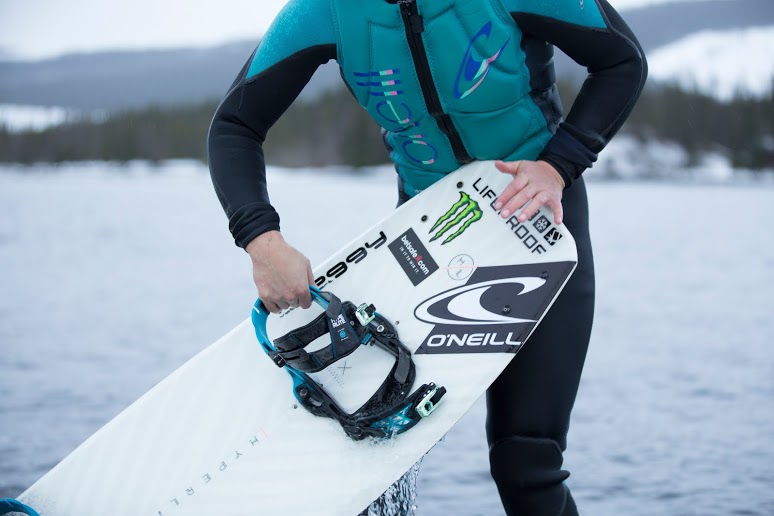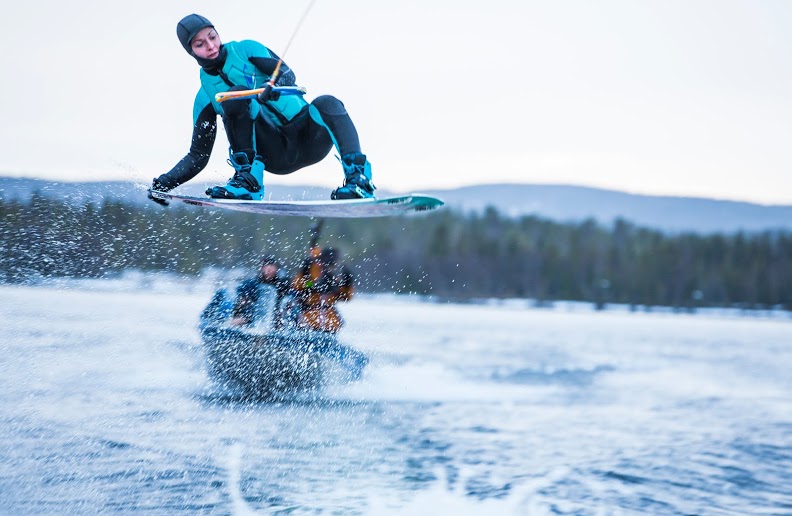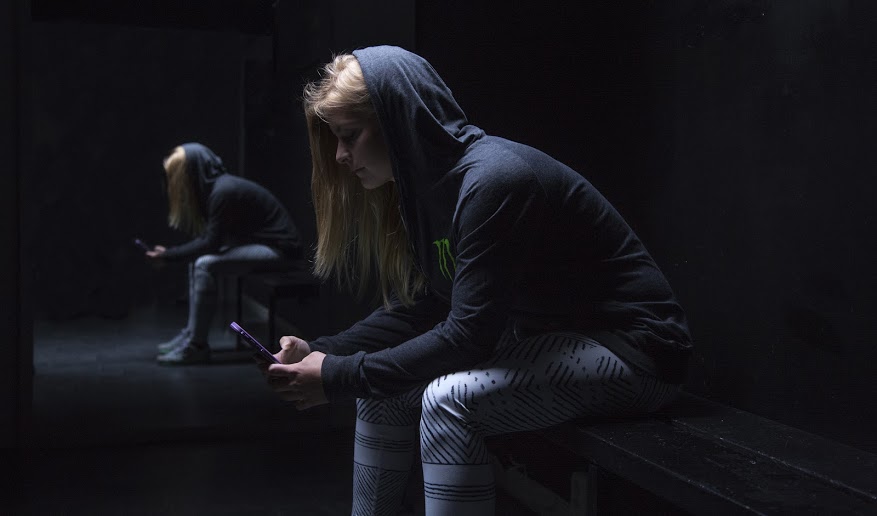 I have so many amazing pictures from our adventure in Åre for the Defying Elements project. Also, people say a picture says more than a thousand words so I thought I'd let them speak for themselves. I will say that it was one of the most incredible experiences of my life!