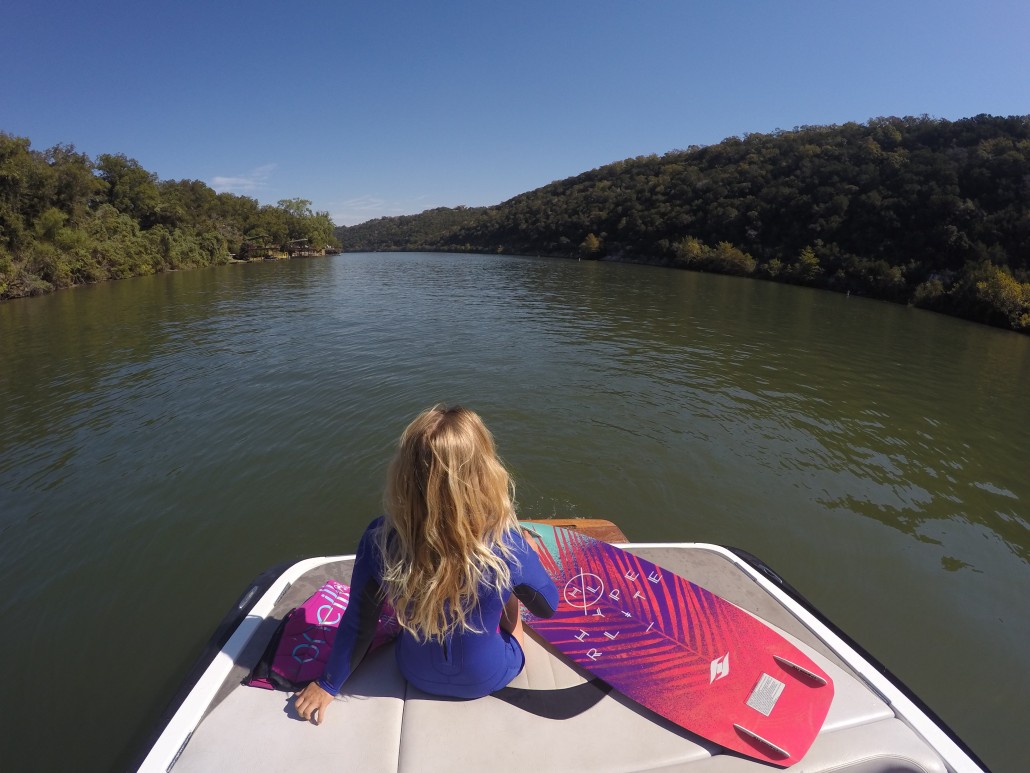 As most of you probably know, I've been working my way back from a sprained ankle for the past eight weeks.  It has meant countless hours at the gym, ice packs and healthy eating plus having to take about six weeks off wakeboarding! I was so thrilled to finally get back on my board about a week ago and now I've been in intense training mode to get ready for Mexico next week. Usually my days look like this:
8 am – Wake up, get dressed and go for a bike ride around the neighborhood
8.30 am – Quick yoga/stretch to wake up my muscles and get rid of some of the soreness from the day before
9 am – Breakfast (Usually yoghurt with granola and chia seeds and coffee)
9.30 am – Emails (Can't wait to tell you about some exciting projects I've been working on!)
11 am – Taking the boat out with Oscar and JB for as much riding as we can handle
3 pm – Lunch (by this time I'm usually starving but sometimes I throw in some protein shakes or trail mix on the boat) usually salads with quinoa, chick peas, celery, cucumber, hummus, rice crackers, goat cheese and a ton of water.
4 pm – Either heading out to the cable at Next Level Ride or hitting the gym for ankle rehab
7 pm – Dinner, sometimes veggie burgers at the cable or something home-made in front of a movie.
10 pm – Bedtime
Repeat.
I've been trying to eat as healthy as I can, get a lot of sleep and work hard during the days and I feel like it has been paying off. Every time I ride I feel a huge improvement from the last time and I wake up full of energy (even though my muscles are aching from not wakeboarding for a while!). On Sunday Oscar and I leave for Cancun to represent team Sweden in the IWWF Worlds so we have a couple more days to ride before new adventures! Excited!