Wow what a year! So many amazing things happened this year and since I am now on an airplane to Ireland to celebrate new years I thought I'd write a little recap.
The year started off on a beach party in Australia with my second family down there. I was rehabbing my ankle after my crash in the World Cup a few weeks earlier and DC and myself drove down for some surf and camping at Wilsons Prom. That is probably my favorite New years ever, maybe tonight will break it? 😉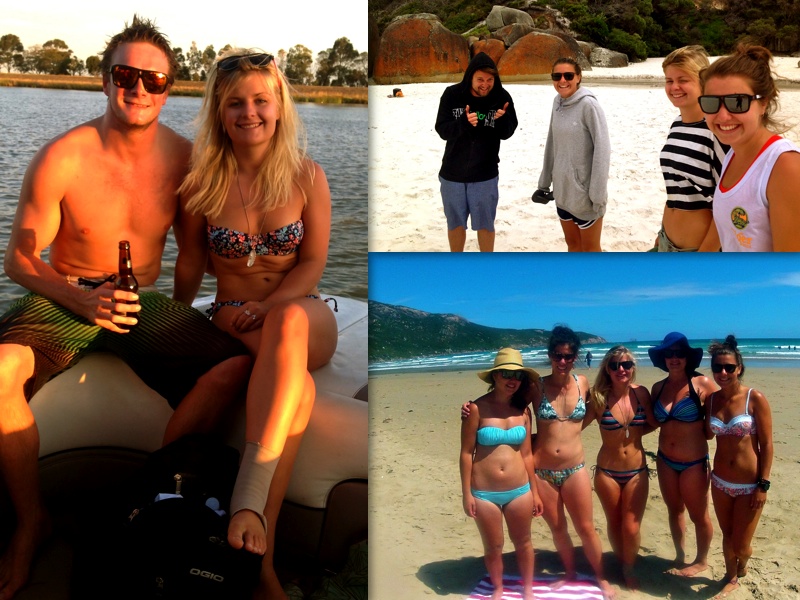 Awesome friends in Australia, miss you every day guys!! (Oh an Briony where are you in these pics??)
The next months we spent touring Austrailia with the DUP-team for a photoshoot. Great Ocean road, Brisbane, Byron, Sydney – so many crazy places in so little time!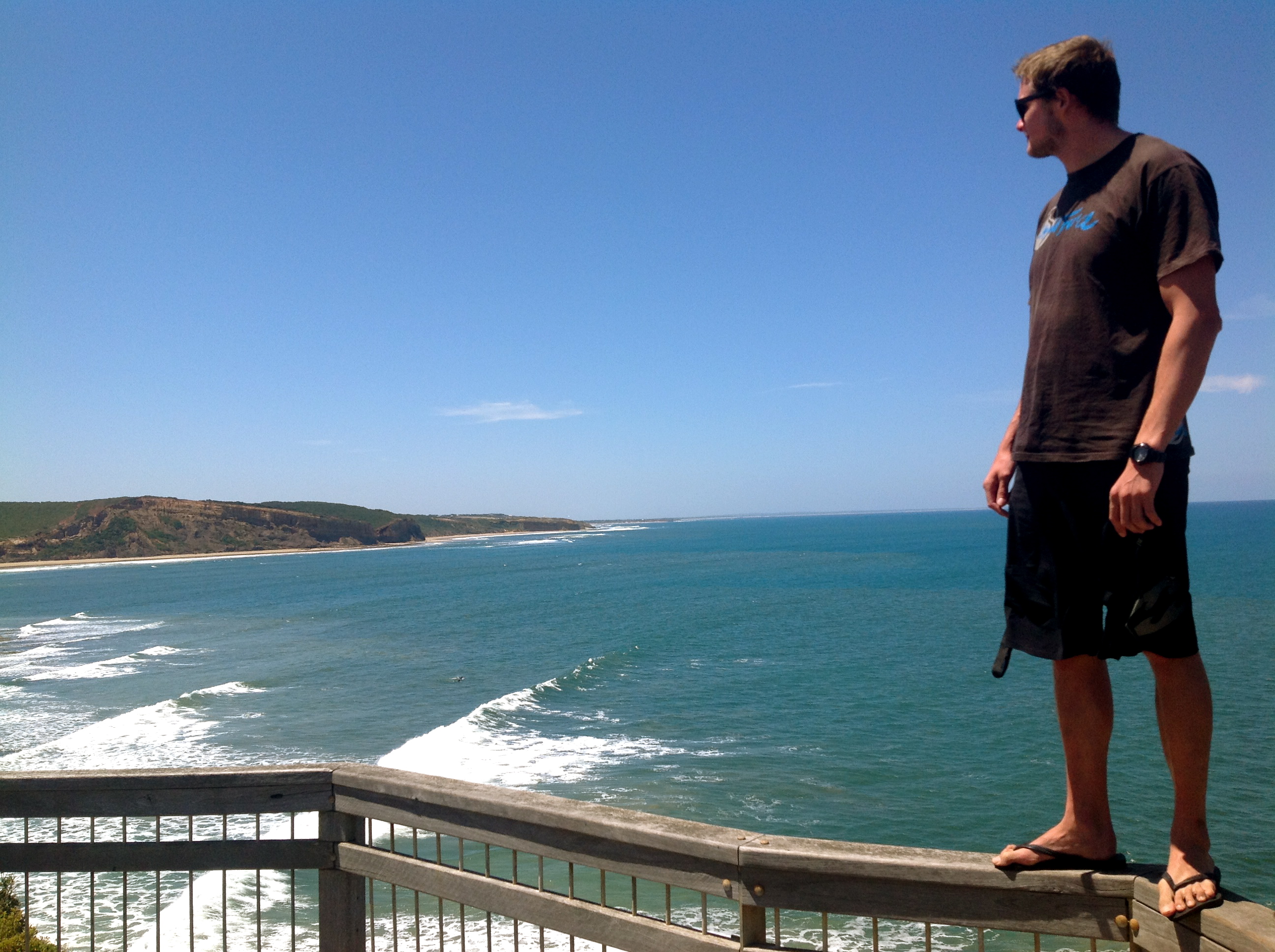 DC went back to Ireland and I went to meet up with my great friend Charlotte Bryant in Thailand. We spent a few weeks at Anthem Wake Park where our friends Yok and Rebecca made us feel more than welcome and showed us a great time. After getting our cable on, I was excited because my ankle started to get back to normal again (but my skin got destroyed from the amount of athlete tape I used) we flew to Bangkok to meet up with Sam and Lucas (aka Frenchy) to train for the World Cup in Perth.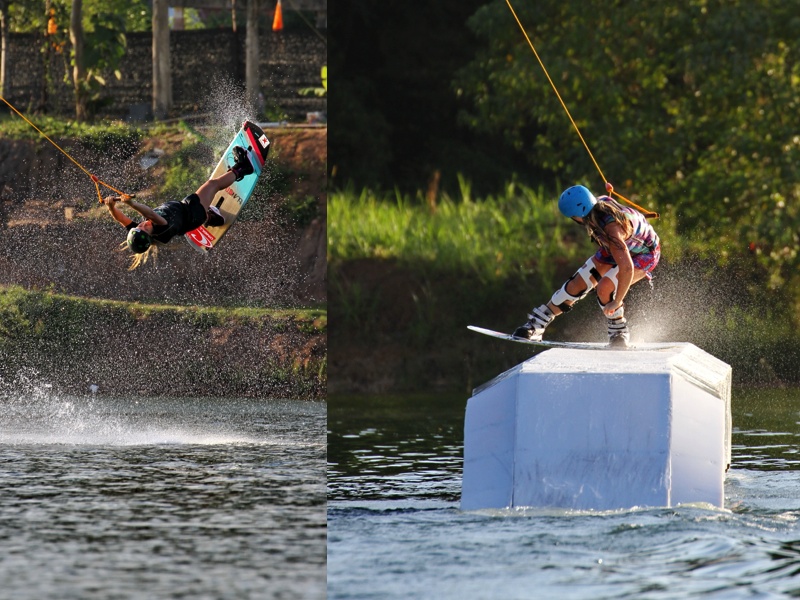 Competition-wise I have two memories which I cherish extra much. The first one is of my first ever Europeans when I was 16 and drove with the whole Swedish team to France. I had no expectations and was so nervouse I wanted to throw up in a bush somewhere. In the end I ended up with a gold medal against some amazing riders and I couldn't believe my eyes. The next magic happened in Perth and felt somewhat the same. After working really hard to get my ankle back in shape I put zero pressure on myself for the first contest of the year. All I wanted to do was to have fun and preferable not end up with my ankle in a cast and high off tremadol. I think the smile in this picture says it all: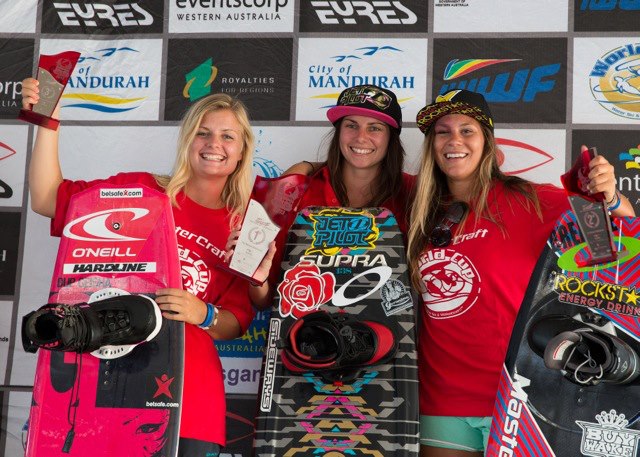 Next up was some time at home snowboarding with my friends Martin and Markus in Åre while attending JOI with Betsafe. More crazy parties and laughs with Patrik and the best train trip home of my life! I can't tell you everything but my crazy friends literally emptied the bar while I was crying from laughing so hard at their drinking games.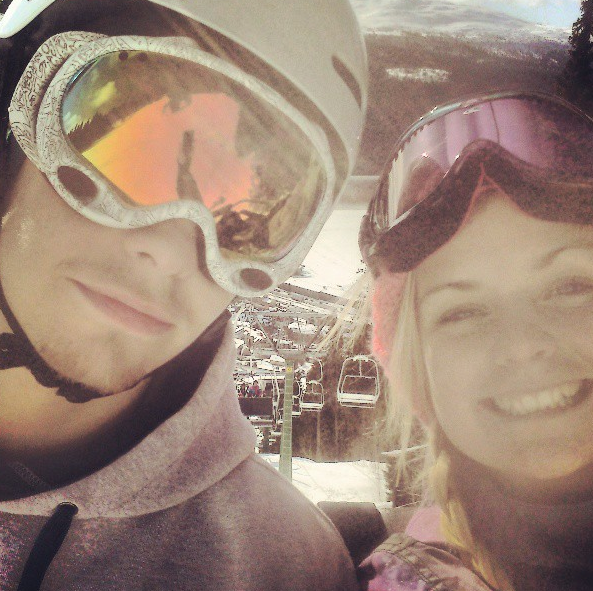 My friend Martin and I in the slopes 
The second World Cup Stop of the year was back in Indonesia and I was happy to see all my Indo friends again. Even though I didn't ride as well as I would have liked I really enjoyed being there and it got better since we left for Bali straight after the contest. Lucas and myself managed to almost drown in the surf and I've never been that scared my entire life but mostly it was surf, brekkies by the beach, monkeys and great friends.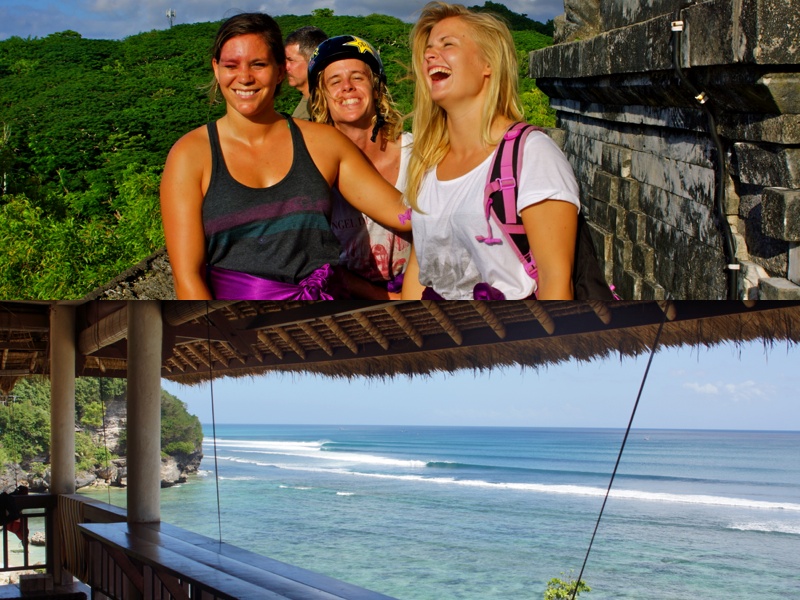 Somewhat happy / View from our house 
After the Bali trip I got to return to one of my favorite places on earth: Xtreme Gene. I spent a few months training out there and loving every minute of it!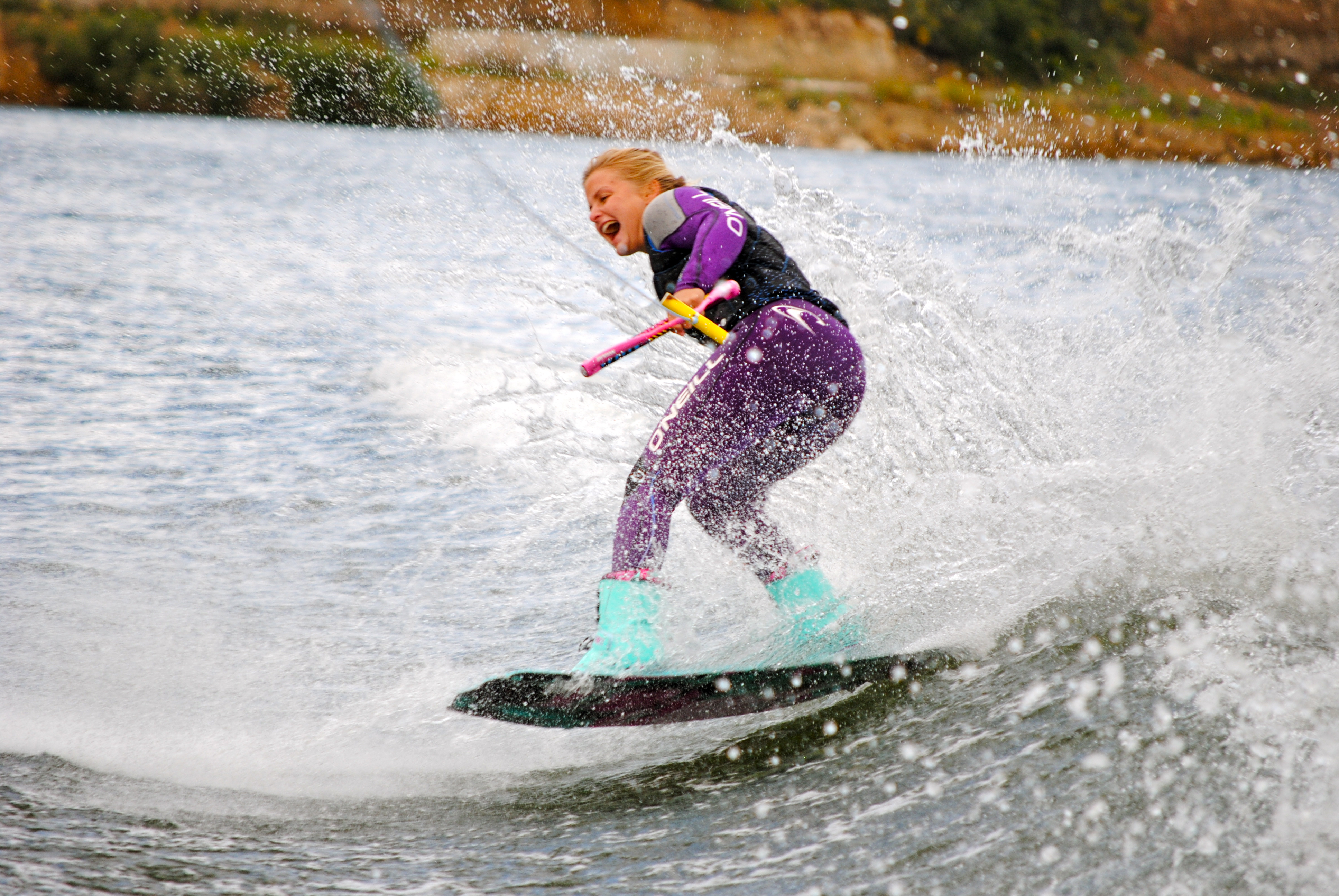 Next comp up was Wakestock, which again blew my mind! I had so much fun with so many new experiences and laughs with my friends Nicola and Toby. And the big ice cream finish was that I got to see Bastille Live!!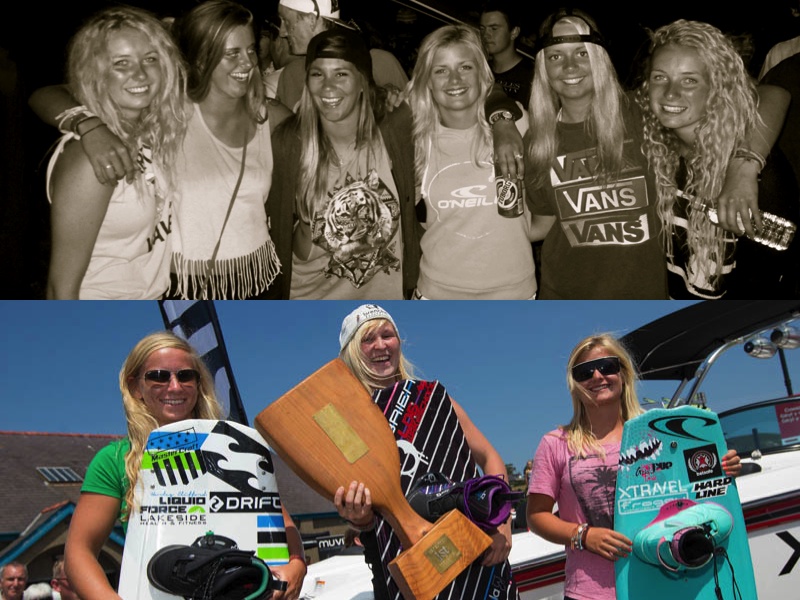 I moved on to the World Games in Colombia where I met up with my Swedish teammates on the waterski team. They rode much better than I did since once again my competition nerves got in my way but I was happy to spend some time with my dad who travelled all the way there to see me. And South America is amazing, I have to go back!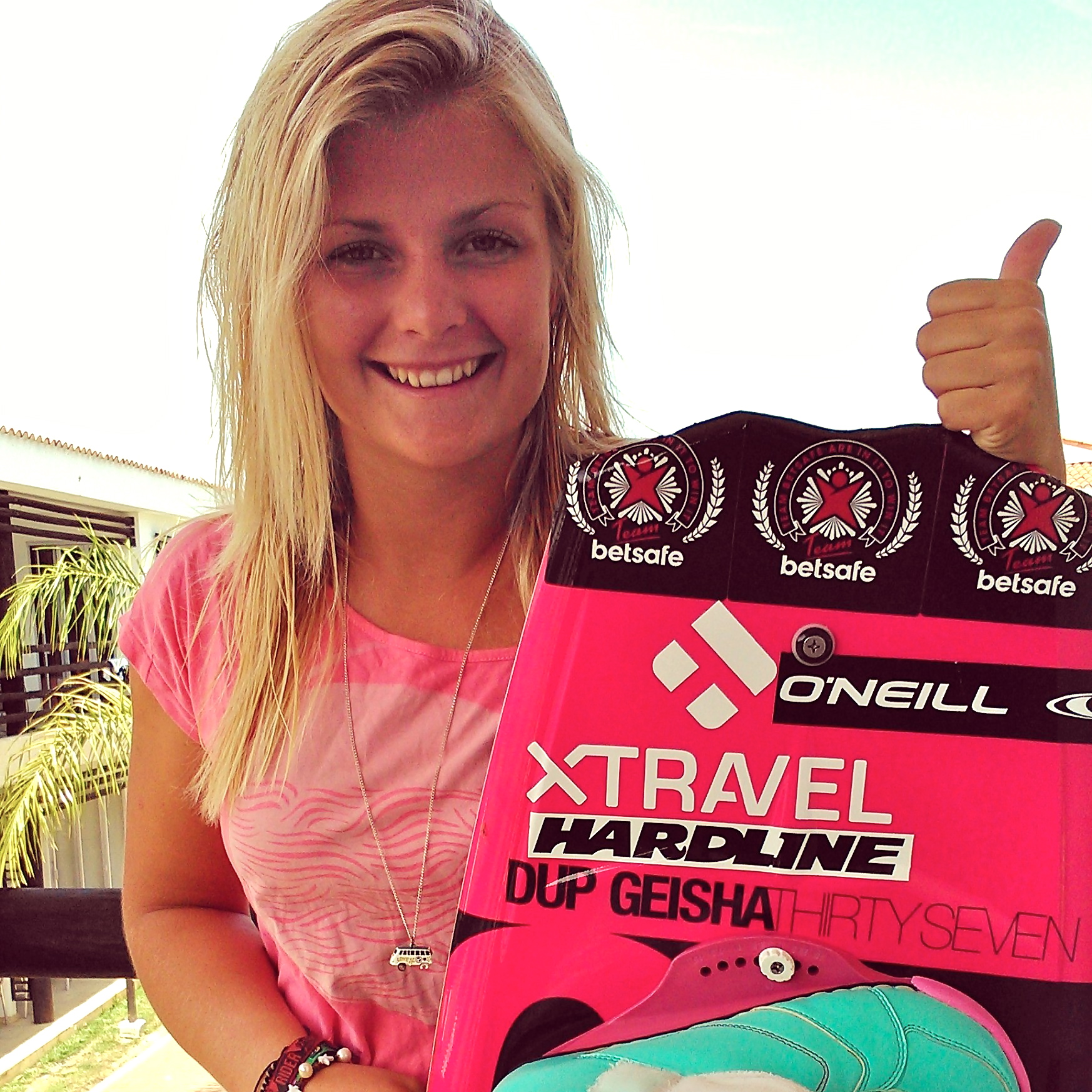 I got back to Spain more motivated than ever and so many amazing people came out to visit us this year. I landed my dream trick since I started wakeboarding, a moby dick, and learned a bunch of new stuff.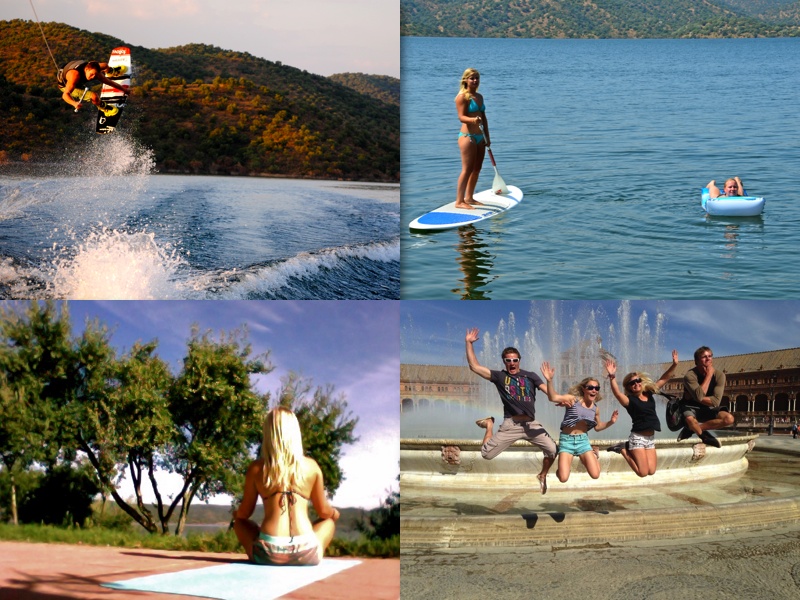 Before I knew it, it was time for the Europeans in Poland where I was stoked to take the silver medal behind the very talented Megan Barker from the UK.  The best with that contest was definitely our combined team of Sweden and South Africa : Swefrica.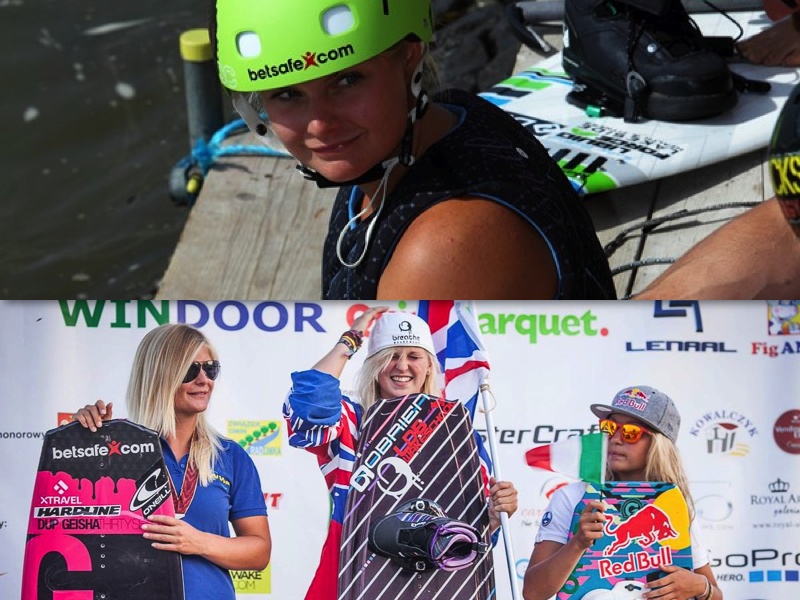 Worlds in South Korea was up and being the only competitor from Sweden I travelled with the Irish team.  I couldn't believe that I ended up getting third riding against the pro's I've always looked up to!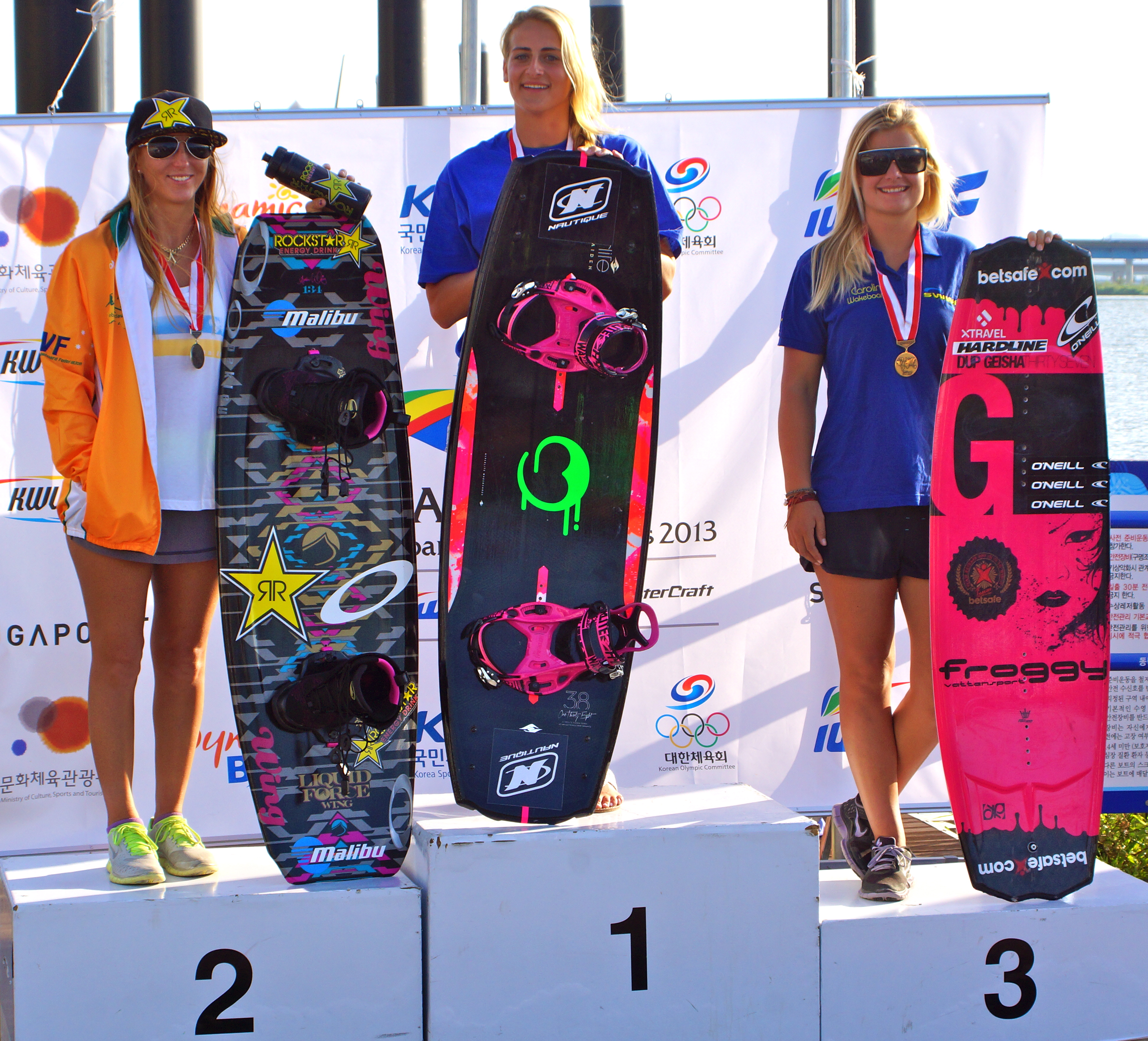 I decided to travel to Orlando and the Surf Expo to try and pick up a new sponsor. My first ever board was a Hyperlite premier back in 2006 (before I'd ridden a shared skurf with my sisters and brother). Raimi helped me out and put me in contact with the people behind the brand and I was thrilled when they told me they were interested in signing me! I loved riding the big wakes over there too, I think I'll be back…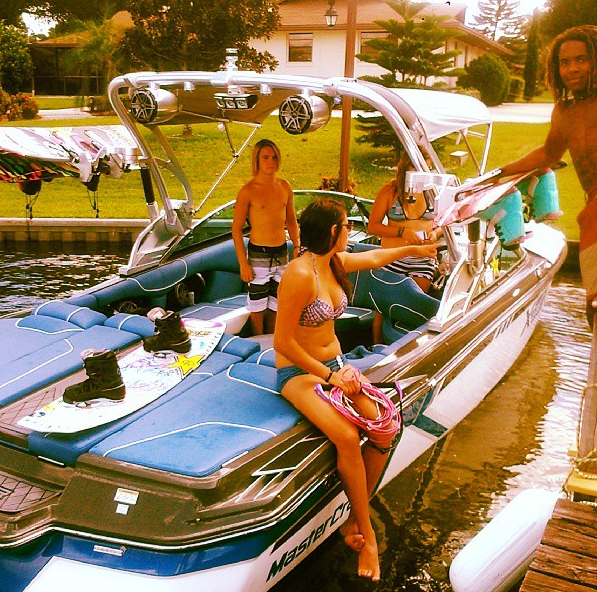 After a great time with my friend Abby in the US I went to France with Xtravel to unwind and play with some surfing.
Best.decision.ever.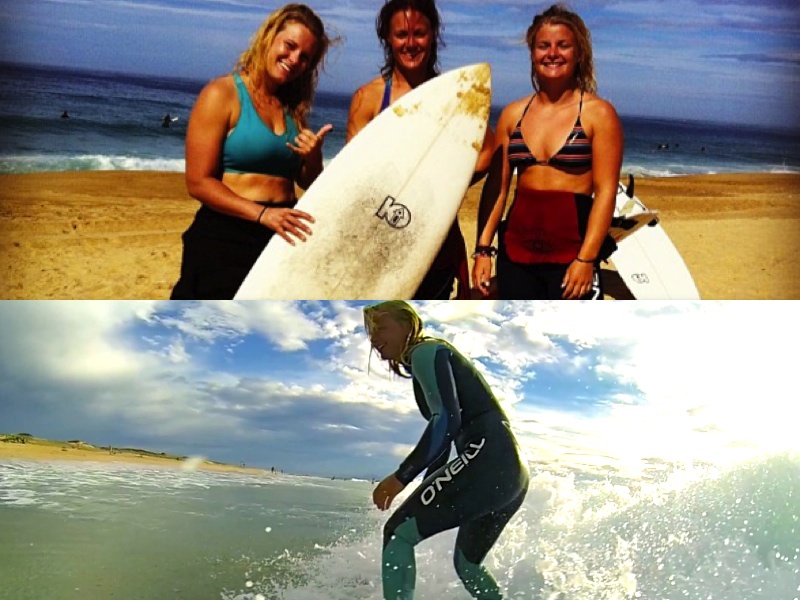 Before heading back to Spain I swung by a studio back in Stockholm to do some shooting with Crill and Oskar for Betsafe. So much fun but super scary! Good thing both those guys are so patient and put up with me (;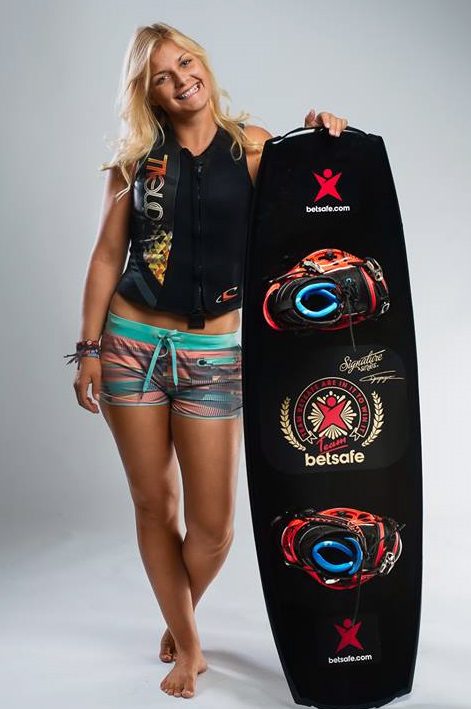 I also had time do swallow some Swedish surfer waves with my friend Trudi before I headed back to end the season in Spain. It felt weird to walk around in my snowboard-gear and then change into my wetsuit to hit the water. brrr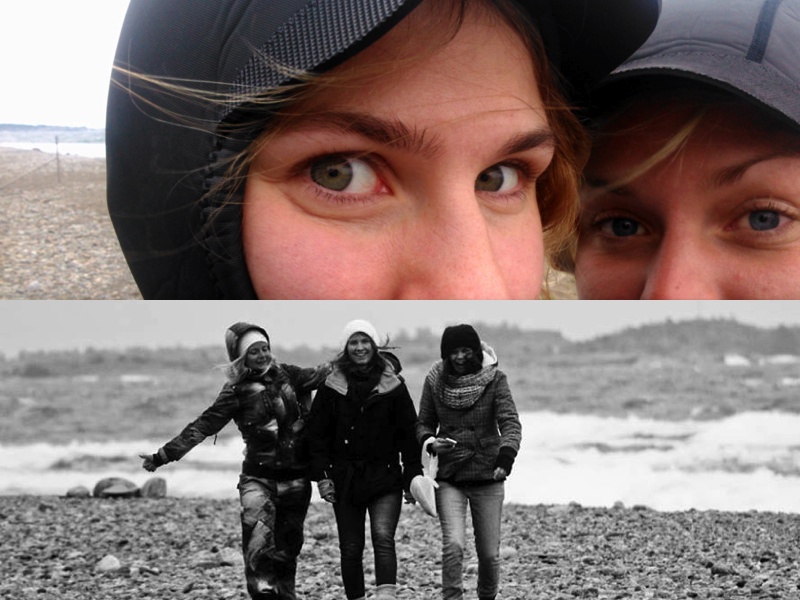 My favorite photographer Luke Lee came down and took the best photos I've ever taken wakeboarding. Unfortunatley I had to end my season one week early due to a concussion …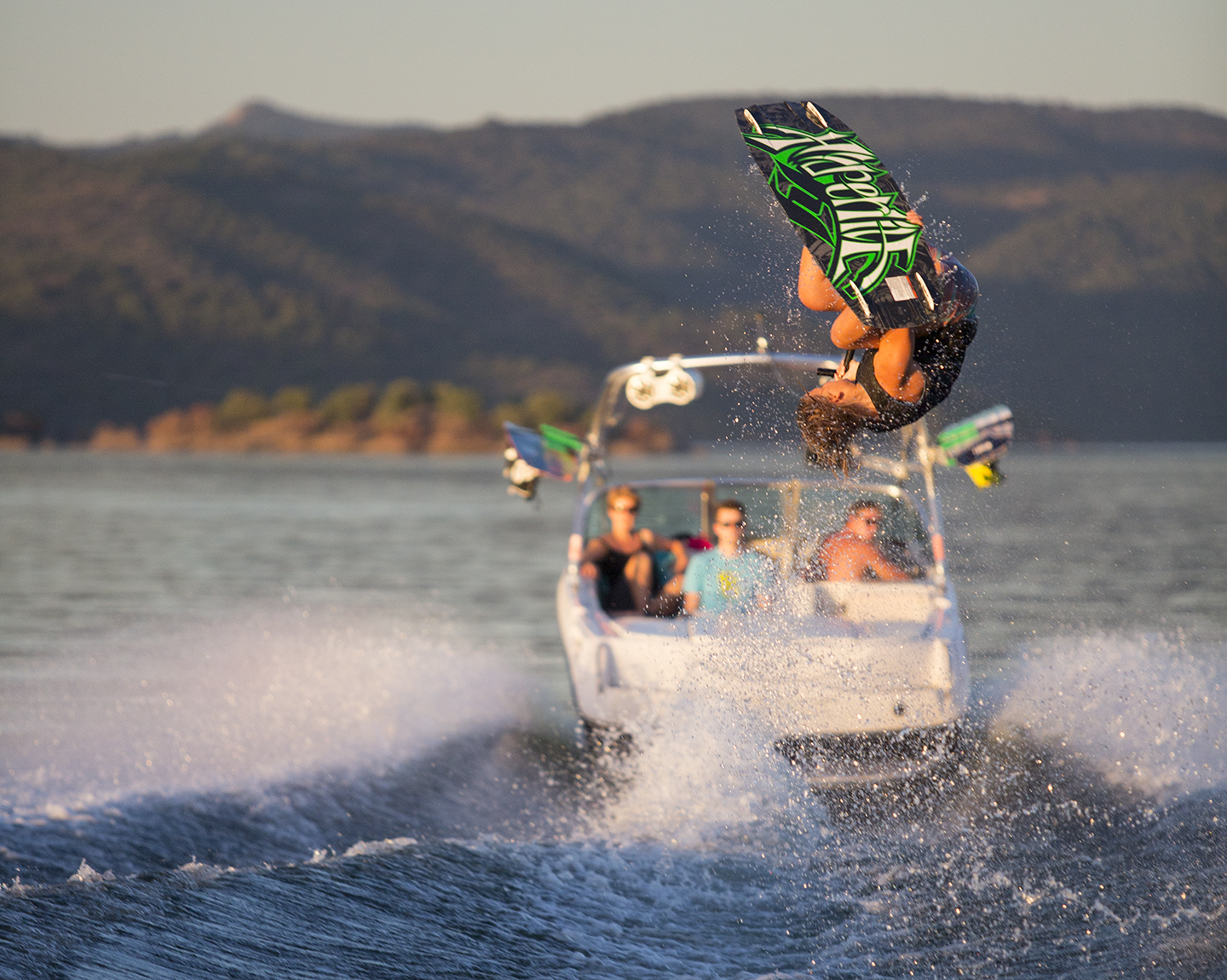 But I still got one last ride in at the Cable and Wake in Belfast. I've never ridden with seals but they kept popping up in the cable, so cool!!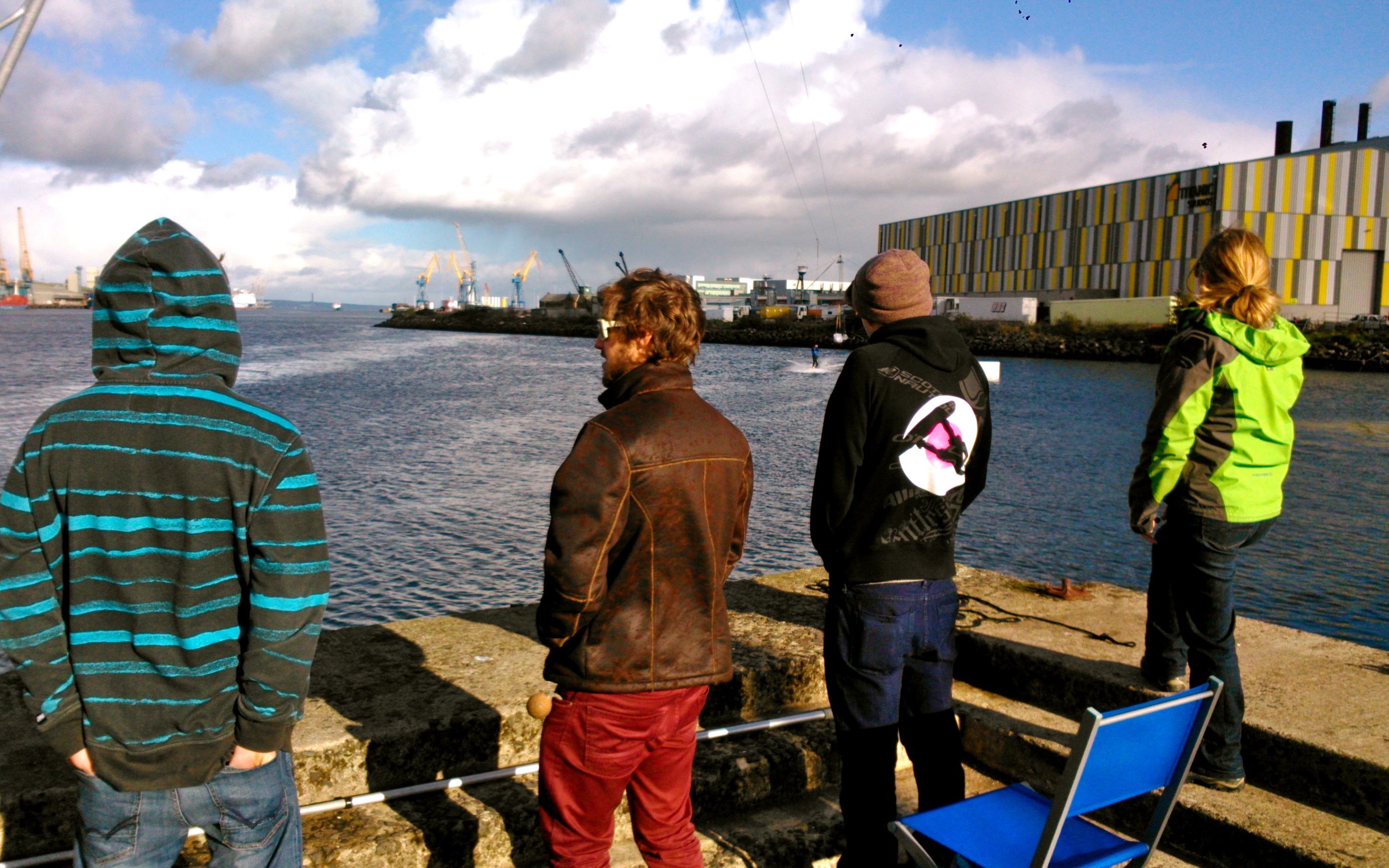 I spent all of december at home, cuddling my cat and my family. I always miss them so much when I'm traveling, it's like I'm a different person when I'm around them. I'm the little sister, the kid I was when I grew up and it's like I can do anything or nothing and I know they will be there for me, love me for who I am. I-m so lucky to have the support of my parents and my siblings. Wow maybe this whole text just turned into a "My life is so great" and of course there's been times when I've been miserable too (the hangover after my "Sweden-sucks-party" in Colombia for example 😉 ).
As I'm writing this though I realize that I am truly thankful to be living this life and it really is all I can dream of.
Thanks for reading
Love
C