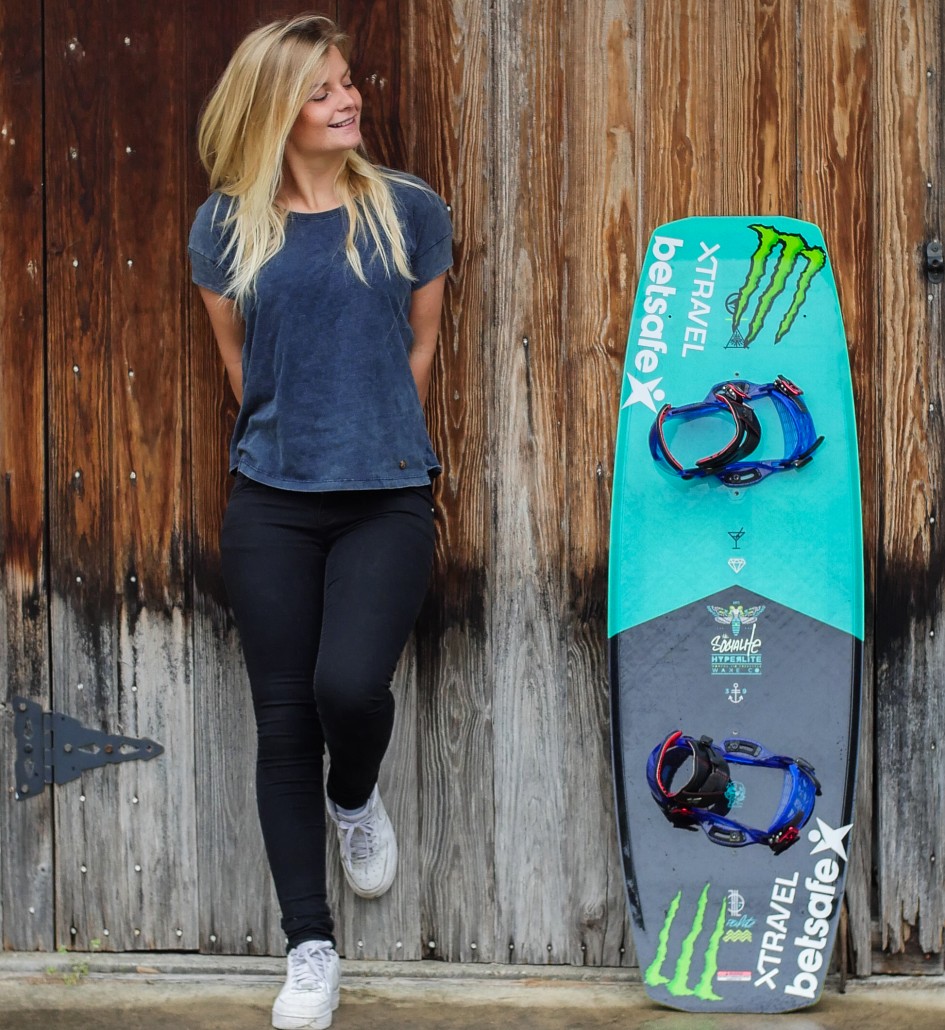 What can I say, the first US contest of the year was this past weekend, the Nautique Wake Open. JB and I decided to drive up from Austin to BSR on Thursday Night and after a good nights sleep I was excited to hit the water! After a stop at a local Starbucks we headed to the competition site early to watch little Rocker, who we've been riding with down in Austin, compete in the boys division. It's incredible to see what the young riders are doing these days and rocker killed it, stomping his first ever Tantrum to Blind in a contest!
I was stoked to see my friends (and my competition 😉 ) again! Its always fun to just watch them ride and catch up on what everyone's been up too. We got to see our heat and I must say I thought mine was particularly tough consisting of myself, Abby Delgoffe USA, Bec Gange AUS, Raimi Merritt USA and Dallas Friday USA. Luckily I was first of the dock, which is my favorite spot as I can just do my thing without having to change/plan my run according to the other girls. Things started off fairly well with my first pass going according to plan. I did feel like I wasn't going as big as usual and for my last trick in the first pass, I landed on top of the second wake and fell. Trying to recover I started off being pretty nervous in my second pass and after missing the grab on my first trick, my mojo was way off and I fell on my second one. In WWA contests you get three falls but by now I had pretty much given up. I knew I needed to hit my bardest tricks and even if I did that I probably didn't have a chance but I wanted to show the judges that I could do more than crash. Fair enough I got up and went straight into a moby dick, riding away clean and feeling thrilled I finished up with a toe 5.
After my run I just sat back and watched the other girls. Dallas ended up winning our heat with a sick run. Honestly it still feel really cool competing against her since I have a poster of her back in my room at my moms house from when I was 15. She's always been someone I look up too and getting second in the heat, progressing to finals, was World Cup champion Raimi.
Sure I was a bit disappointed that I hadn't nailed my run but at the same time, its just a contest and I know there will be more contests. I'm actually pretty proud that I got my sh#t together and didn't give up. Congratulations to Meagan Ethell who ended up taking the win and to my Hyperlite team mate Raimi Merritt for coming second!!