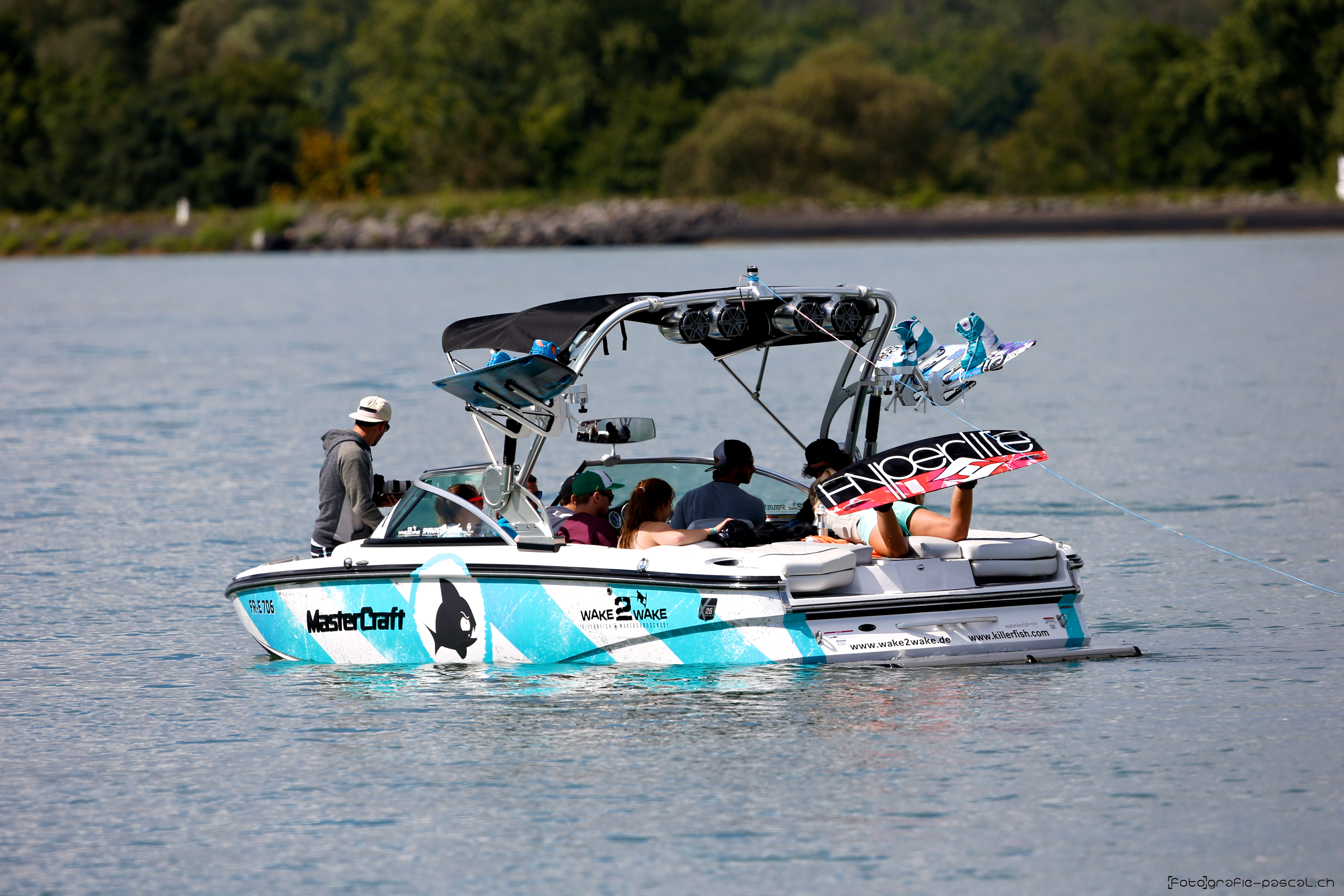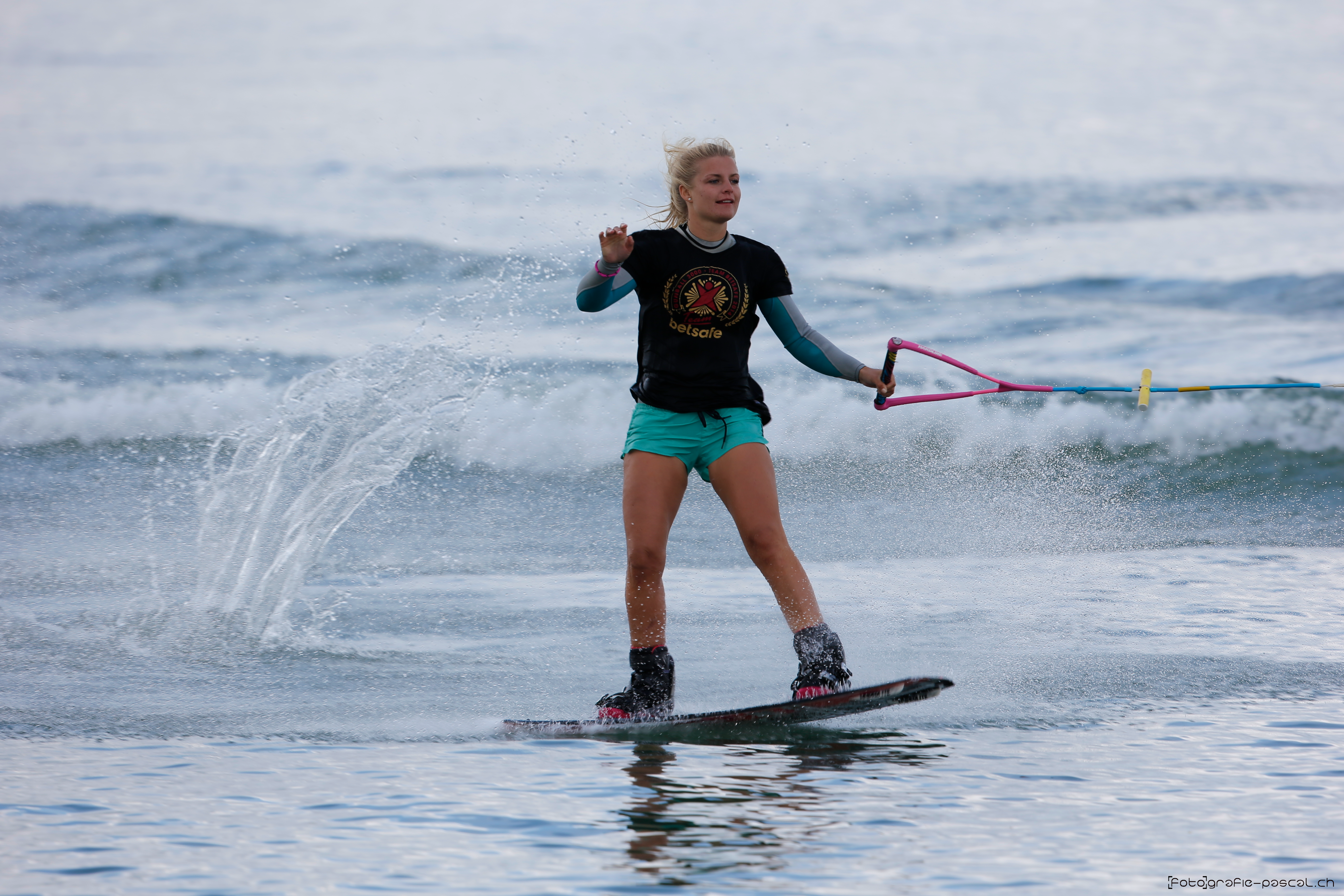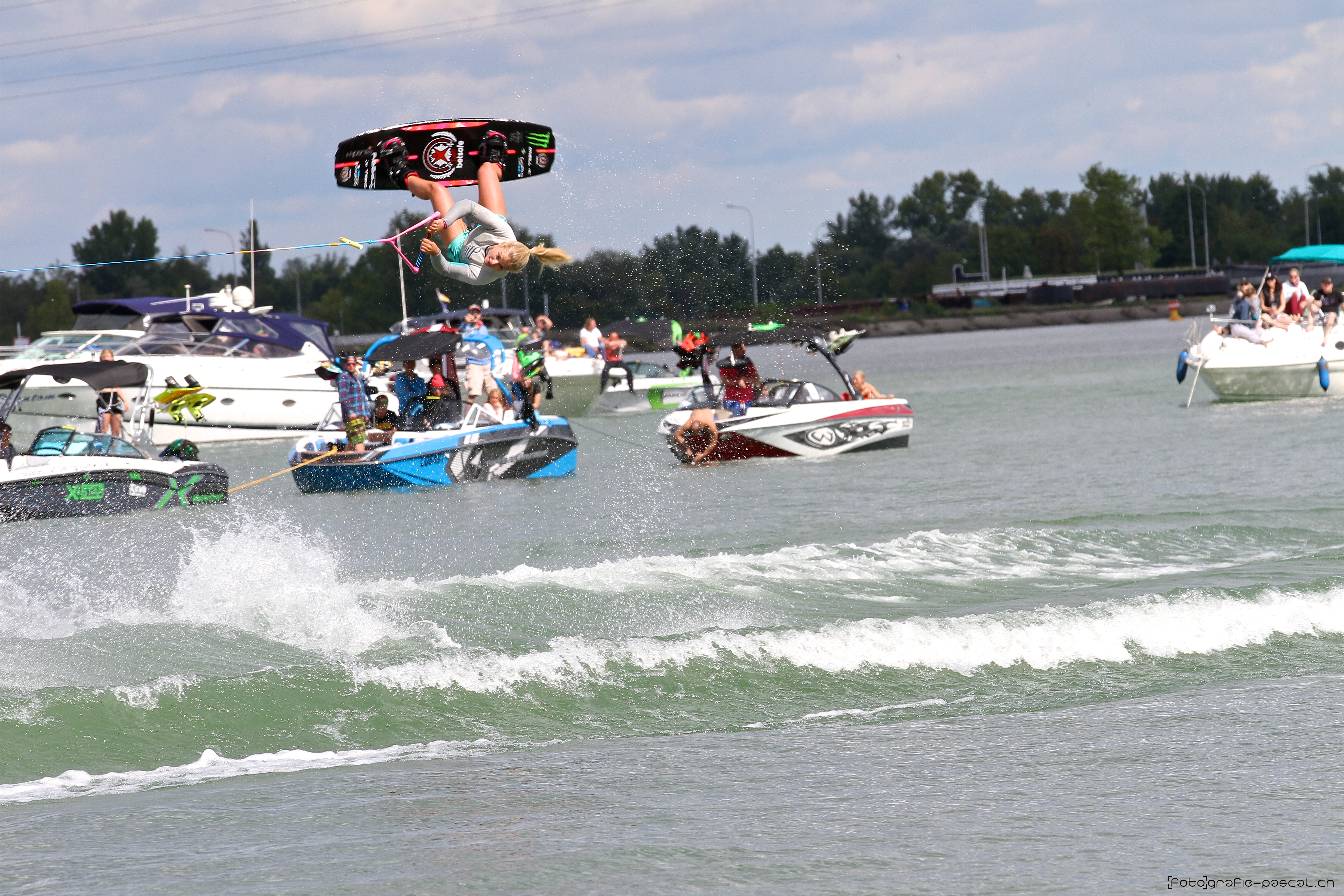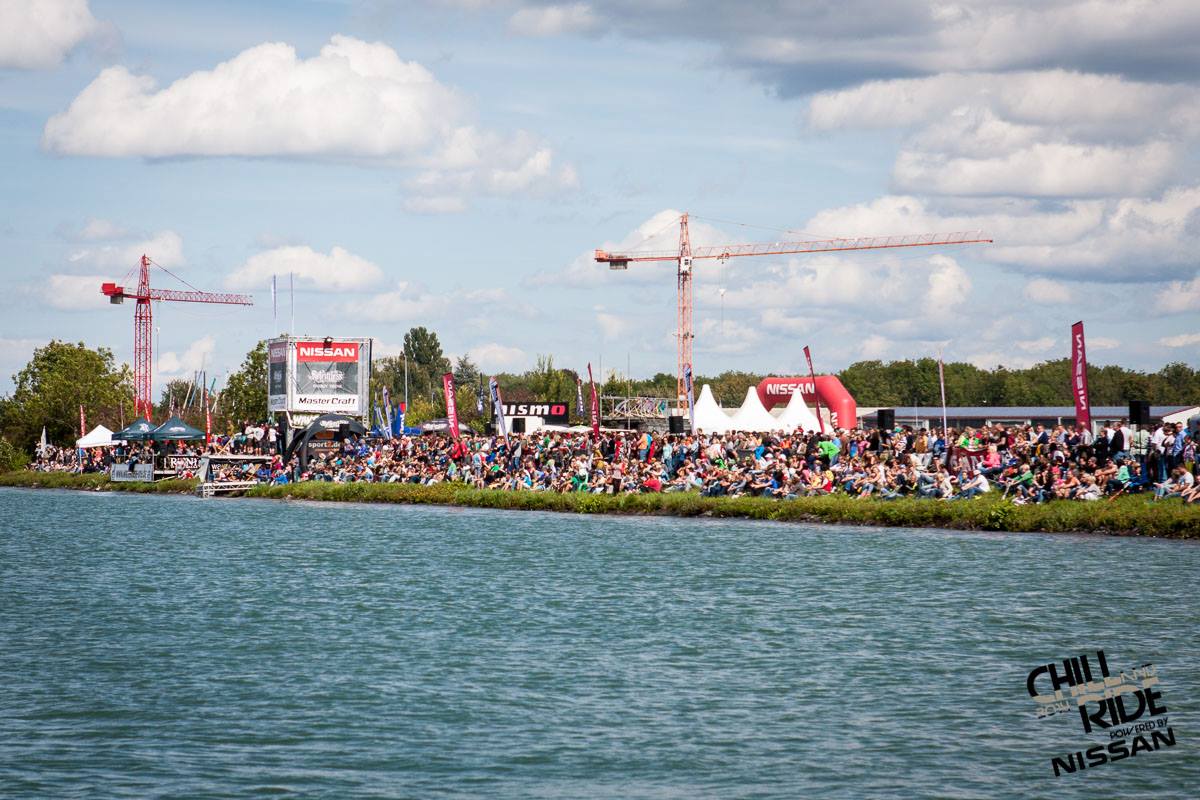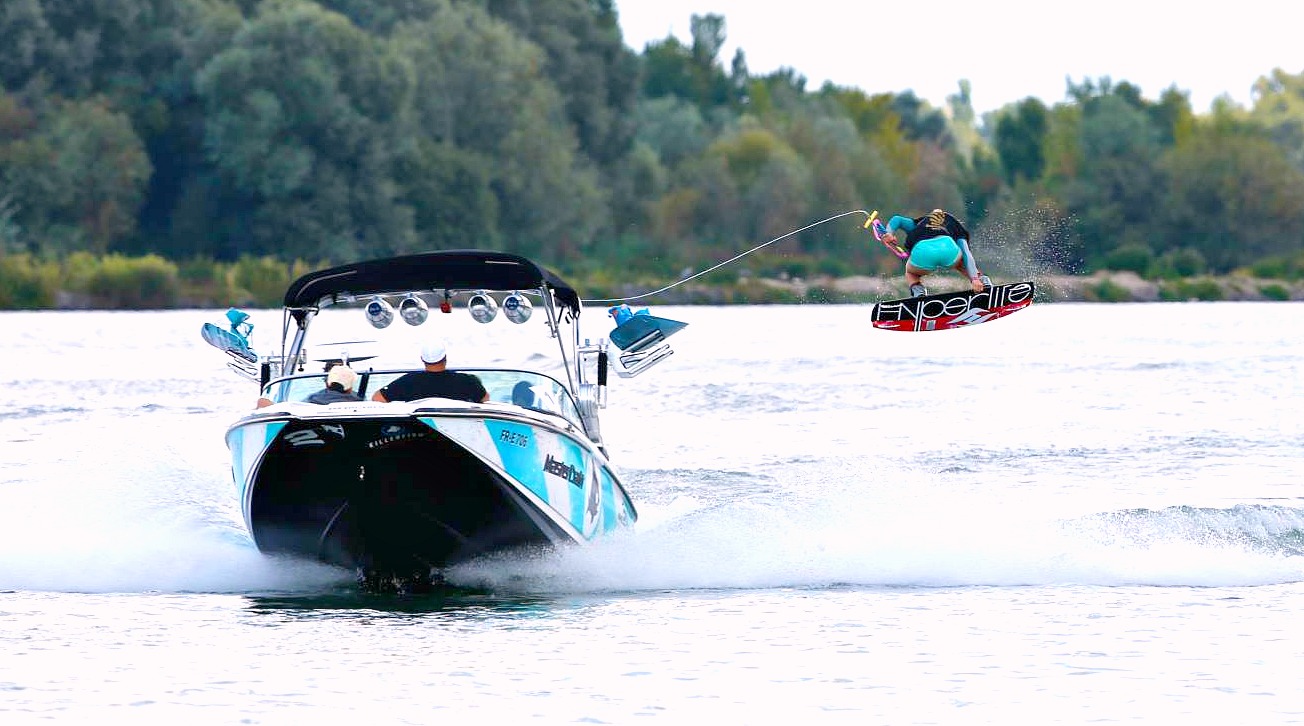 Every year, this is one of the events I look forwards to the most! In wakeboarding you always compete on your own but when we free ride it feels more like a team. You get coached by your friends, you get cheered on and even your boat driver can help you landing new tricks by driving the boat in a certain way. That is why Chill and Ride is such a great event as it is the only contest where you compete as a team! You register your own boat and your own crew and then you drive in front of the judges who are all on shore.
This year I was in a team with my friend and fellow World Cup rider Lucas Langlois, the UK National Champion Jorge Gill and our friend (and cheerleader) Adam Deegan. Presented with an X25 from Wake2Wake Killerfish Wakeboard school (and the biggest bottle of champagne) our stoke was wayy up there after our rides. The whole team killed it and I was so proud of the guys, especially Adam who threw a couple of fist pumps! We ended up on a second place in the team challenge which was followed (as always) by a great party.
The next day it was time for our individual contests but we still had the whole team in the boat cheering each other on. Pro women was first up and, as always, I was super nervous. For this run though, I didn't have to be as I was thrilled to discover everything felt good and I stuck my whole pass right up til the last trick where I crashed on a Moby Dick.
While the judges were debating we lingered in our wetsuits and after a few minutes it was clear that Maja, Megan, Sian and myself had made it to the next round. I was so thrilled not only to make it into the finals but to proceed as top seed!!
Now, this is where I need to do some work. Being top seed meant starting last and after watching the other girls, especially Sian Hurst, go out and throw amazing runs something happened in my head. I still felt good with butterflies in my stomach and ready to do just what I had done one hour earlier. The music was pumping and the speaker announced that it was my turn when the boat started driving into the course. I started throwing my tricks down and my mind was telling me, you got this! Then all of a sudden, on a trick I never normally fall on; I stacked it. My mind was in surprise, what had just happened? My team-mates in the boat came around to pick me up as you are allowed one fall in wakeboarding and can still continue your run. They told me not to worry about it but to just do my pass, I could still make it. Reassured by their cheers I got up again and felt the confidence return to my stomach. OK, Second pass. I started getting my tricks dialed again and once again the good feeling came back, I got this! Then, on the same trick, BAM, fall. over. done.
The disappointment hit me like a big blow in my stomach. Why did I fall on a trick that I consider "easy"? Before I started with yoga something like this would have made me feel really bad about myself and I could feel the similar old thoughts come creeping "you suck Carro" "that was terrible" "Why did you even come here". (Wow this post just turned way more personal than I intended.) Anyways, now I recognize those thoughts, I know what they will tell me when I don't preform my best by the difference yoga has taught me is that I don't need to let them define me. Sure I was disappointed and sure I had a bad run, but that doesn't make me a bad person.
To be fair I don't even know if I would have won even if I would have landed my run because Sian rode so well, but it's always more fun to do your best. So after being a bit disappointed and getting hugged by my team I opened a beer and got ready to cheer for them instead. You can choose where to put your focus, if you want to focus on the bad stuff or just move on and let it slide off you.
Anyways the rest of the team did great and I was pumped for Jorge to make it to the podium. Lucas got 5th and I ended up taking the second spot so I guess that really isn't too bad after all 😉
In the end this was such a fun contest, packed with people good vibes and A LOT of wakeboard boats. I can't wait to come back next year!
PHOTOS BY : PASCAL ISLER