We woke up at 11.3o this morning! Crazy late but never the less me, Elin and Sara had breakfast before they went their way and I went to cable. As I got there, I helped them out a little by painting a door in exchange for some laps on the cable. I learned krypts and air raily's and switch ts 180's (haha soo stoked!).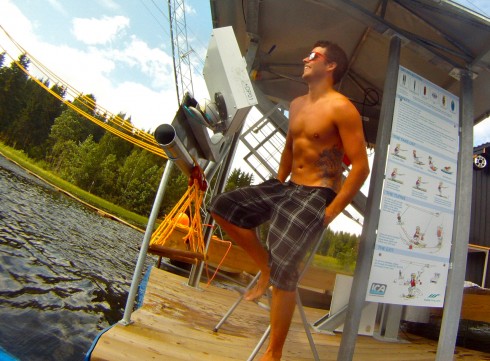 Mr Cable Operator
After I'd been riding for an hour or so, Elin and Sara showed up again and they'd brought sushi!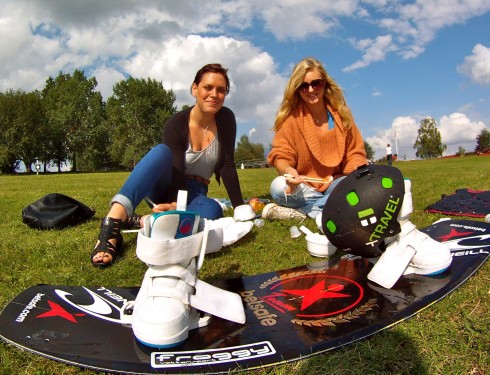 So, I just walked straight up after falling on a pete rose attempt and sat down with them, still in my wetsuit. Had the best Sushi in a while and then kept walking back to the dock for my next ride! Love you girls for feeding me!
I started trying new tricks with Ted and he got really close on a crow-mobe while I kept falling on Pete's. Wakeskate-girl No#1 was there too, so good to see her shred!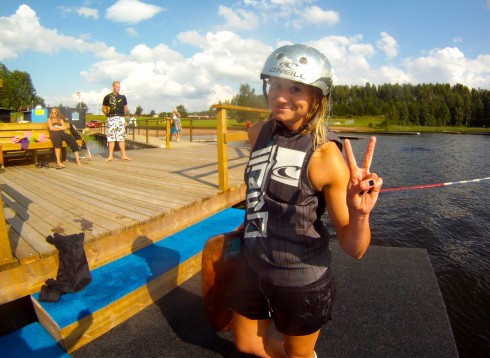 Finished off the day with riding doubles with Ted and shot some of his riding. Edit to come… (: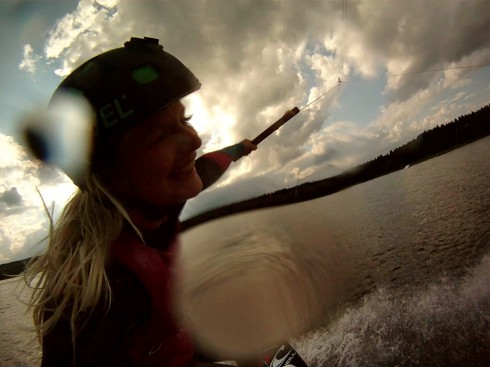 I laugh like non stop on all the material from shooting Ted, apparently he's a pretty funny dude!