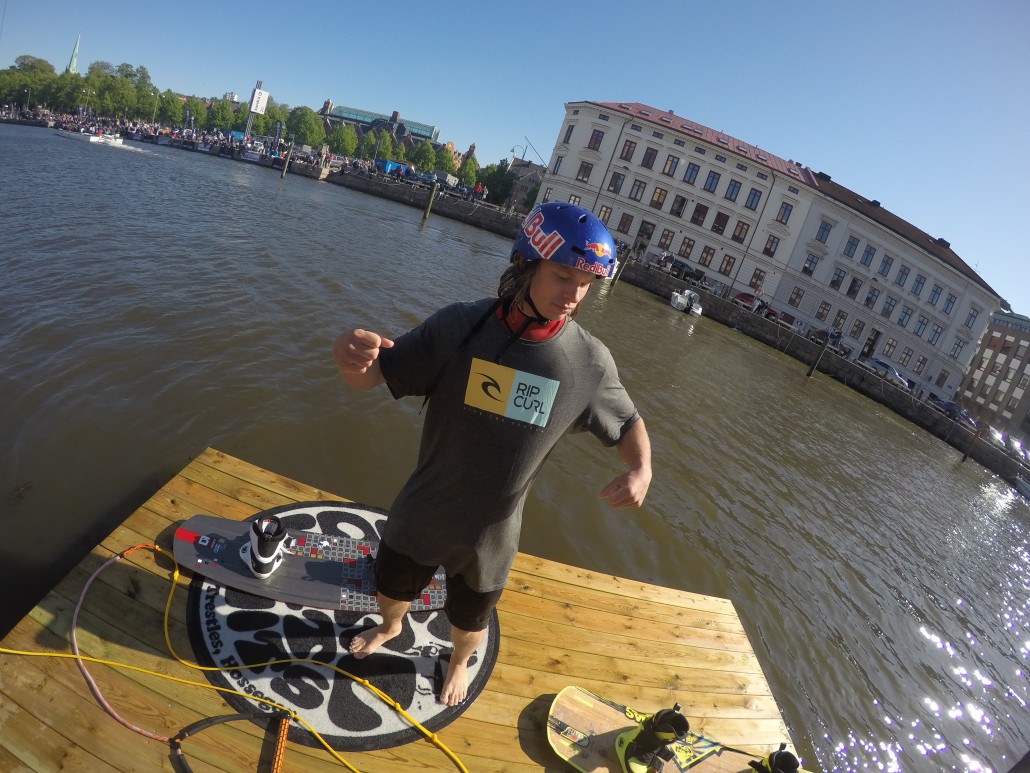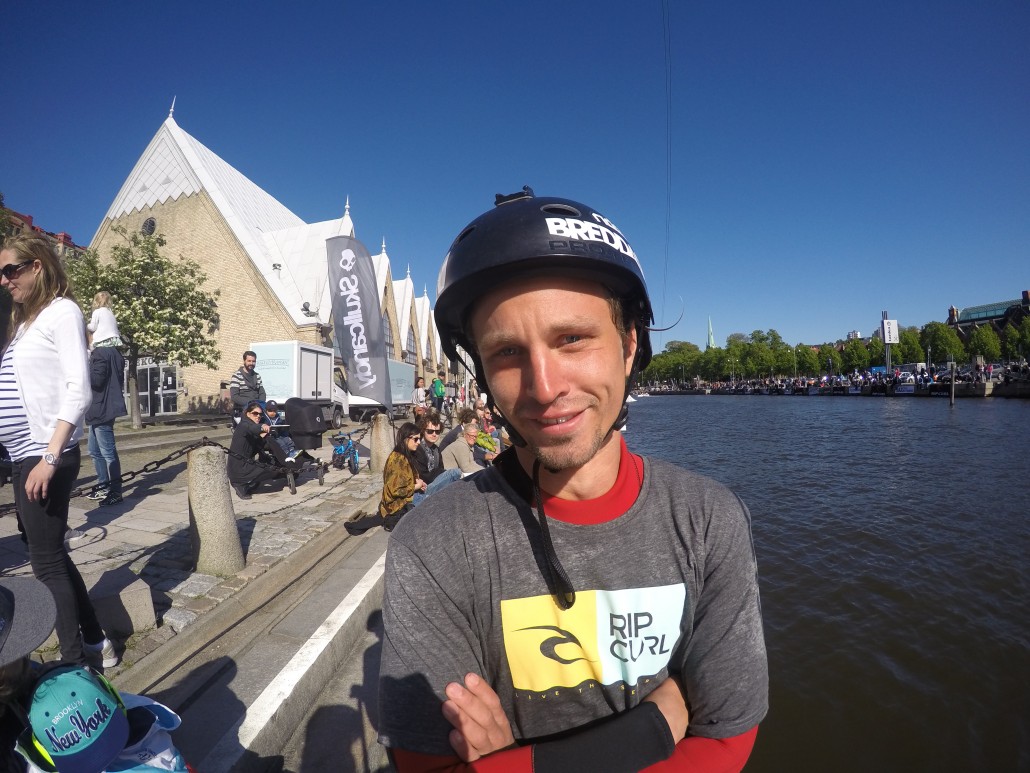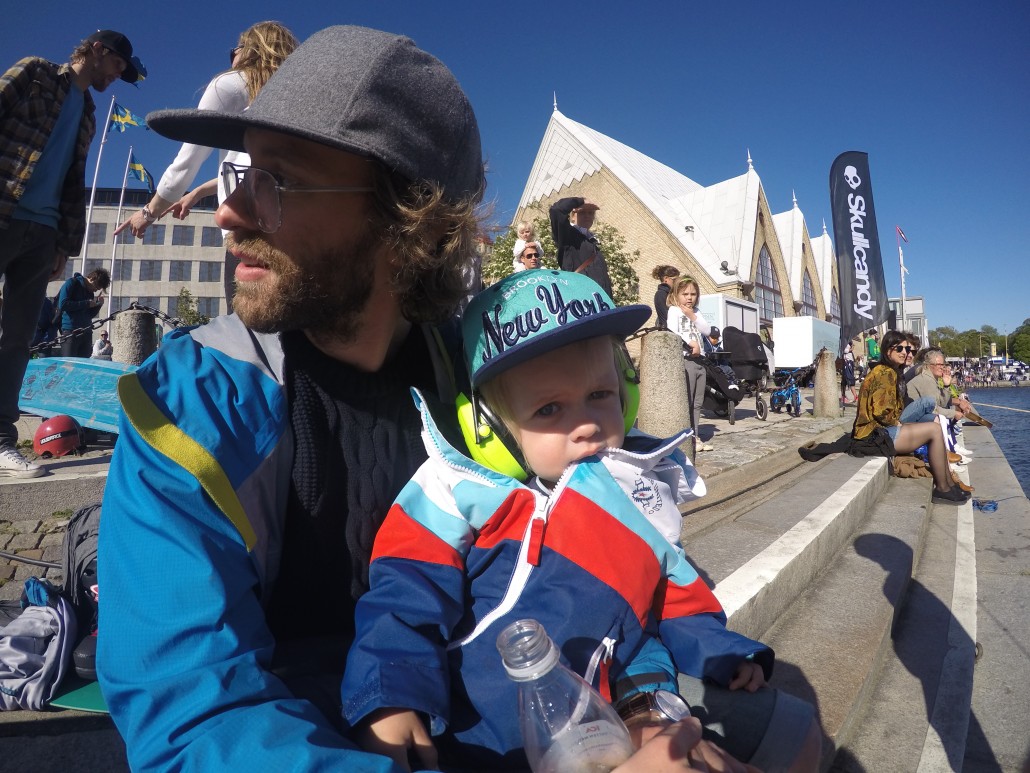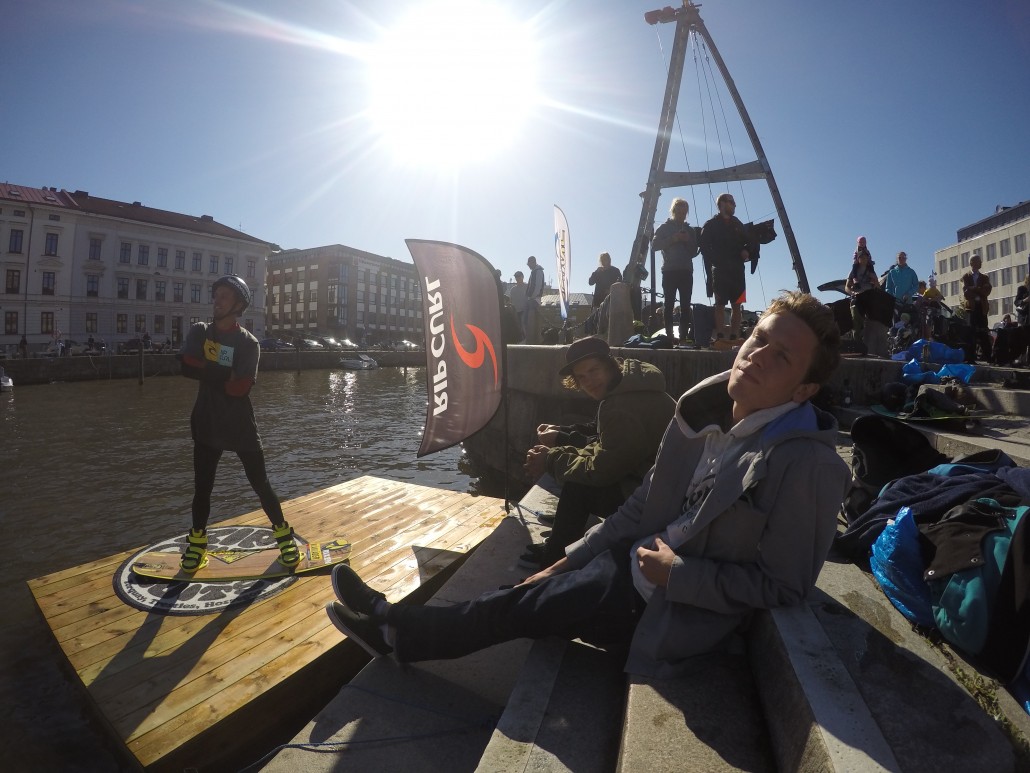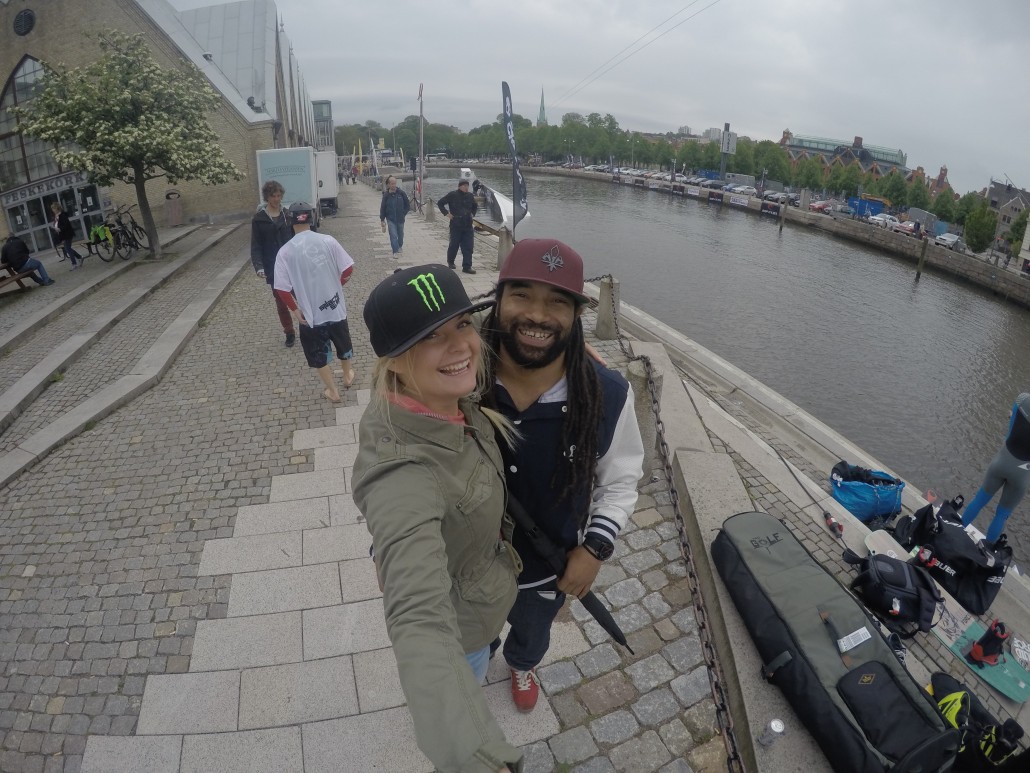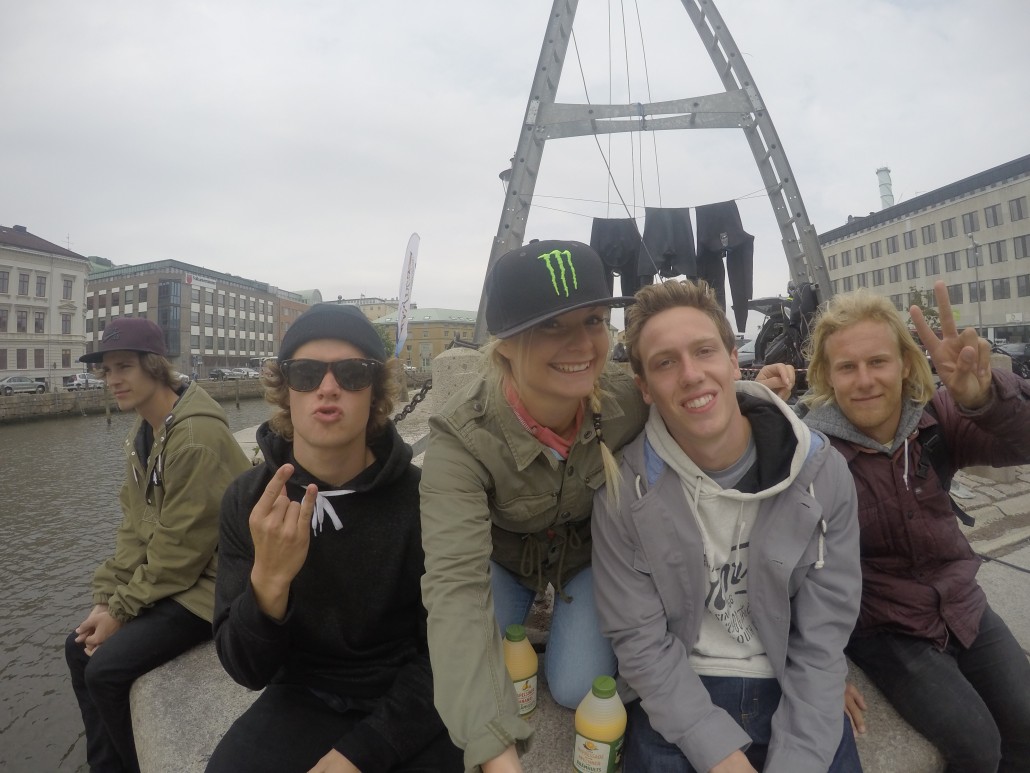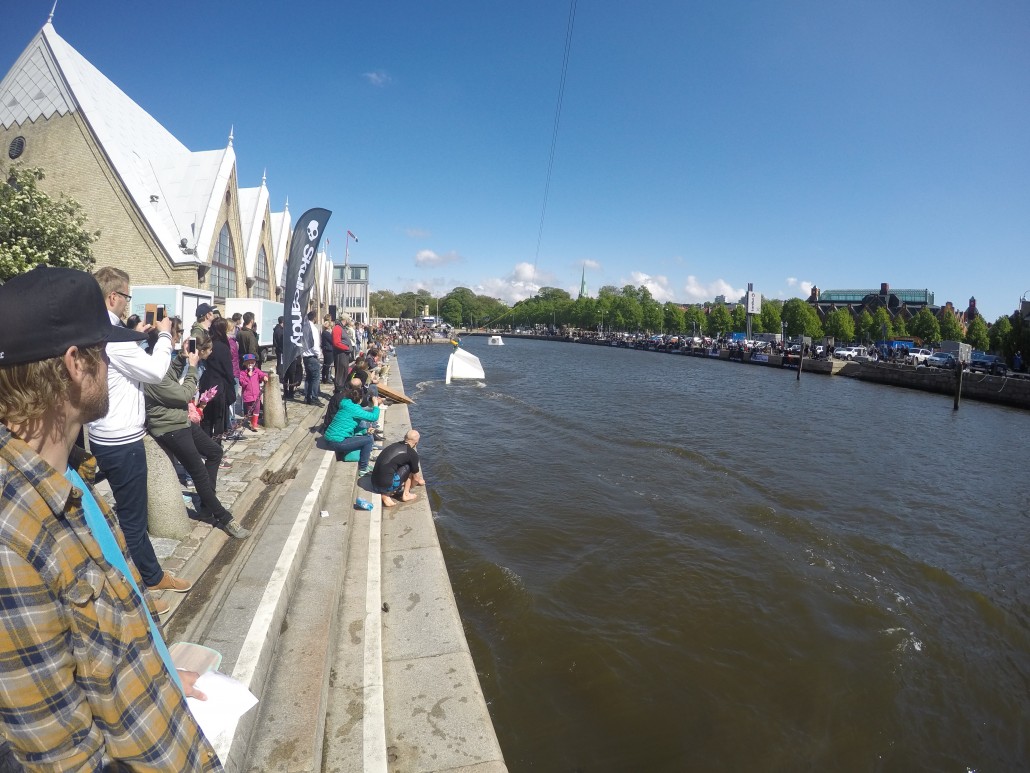 Last few pics by David Holmqvist
On friday we all got in our cars to drive down to Gothemburg and another city event! We got there and watched to guys from Swedish Wake Parks finish the setup with kickers from Scandinavian shapers that looked great. I'd never seen an event quite like it with the system 2.0 set up on either side of a canal. After hanging out in the sun for a bit the practice started with riders from Sweden, Denmark and Germany.
I was sitting watching while chatting to one of Swedens best wake board photographers, Peter Wahlfridsson. He had this amazing idea about trying to shoot later at night when the city lights had started light up. Since Sweden is so unique during the summer with the sun setting so late, I was immediately game for this idea and went to grab some food and wait until the light was perfect. Around 10.30 pm the city lights came on and we started shooting. By then the sun had set but the sky was still fairly light so I could almost see where I was going. Hopefully we got some cool shots.
During the actual event I was the only female rider and so I had to ride against the guys. I bet it made them nervous 😉 I was super excited about my riding but unfortunately the guys rode even better so I missed out on the semi's by a few points. It was insane watching the Hoppe Brothers Mattias and Jeremia ride the head to head finals and after Mattias took a gnarly crash and had to end his run with a broken rib, Jeremia took the win!
Thanks Nicolai and Martin for another sick event, I love being at home!! 🙂