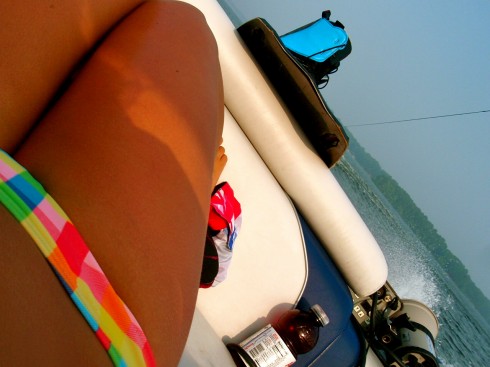 Kickin' it in The US…
So today is the Swedish Nationals in Cable. I drove back to Fagersta last night with my friend Johanna whom I haven't seen in like 2 years, good girl talk in the car while listening to Nicki Minaj.
I had really bad luck with traffic and my GPS sent all wrong but I made it here right after the cable closed.. ): Never had time to ride but got to see the smiles of the others that rode. Can't wait to see them shred today! Although it's so cold that I really miss Orlando a lot… just being able to cruise in a Bikini or not to wear a jacket but who knows, sometimes mother nature loves Sweden too.
I ride at noon and then I'm judging Junior Men and Open Men so wish me luck! (: