Hanging out at home, doing laundry today (super exciting I know!) Looking at my friends from WCPE videos and posts from Thai Wake Park where they seem to be having a blast! Can't wait for you guys to make an edit with Judith, who just got there and learned so many tricks the first day! (you go girl!)
I'm living on the memory if yesterdays surfing which was at one of the most beautiful places I've ever been. Every time we go on a roadtrip over here I feel like I'm in a videogame. Had a great drive down to the prom playing car games with my english roomies and Mitch too. AND we were camping! Me, Carro, camping in Australia with just a couple of jokes being made on my account about getting eaten by wombats… Oh, btw, we saw a wombat! (:
The surf was nuts! Even though the waves were a bit unpredictable we were the only ones out there. The water was about the same color as my wetsuit and it was super sunny (which we could tell by everyones' wet-suit-tans later). I love it here and I cant believe that I haven't been surfing more earlier.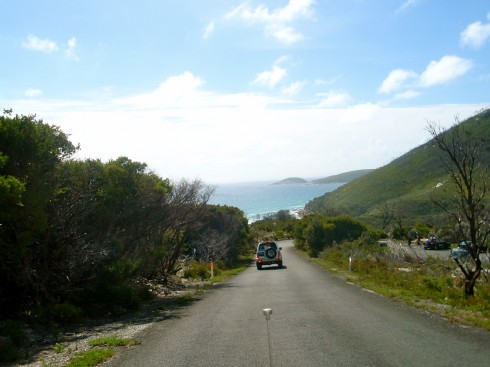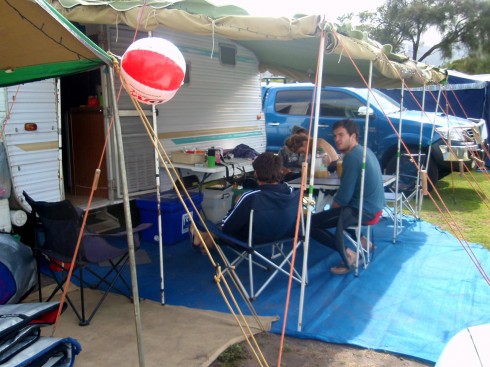 Me? Camping? haha yup..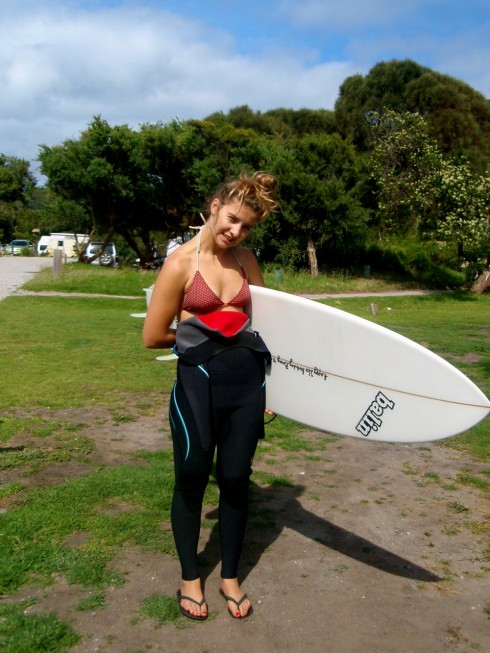 Briony about to go for a surf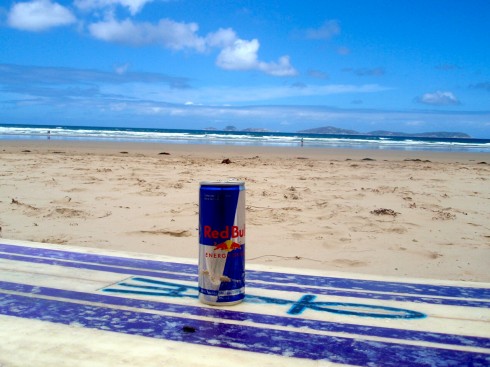 Energy upload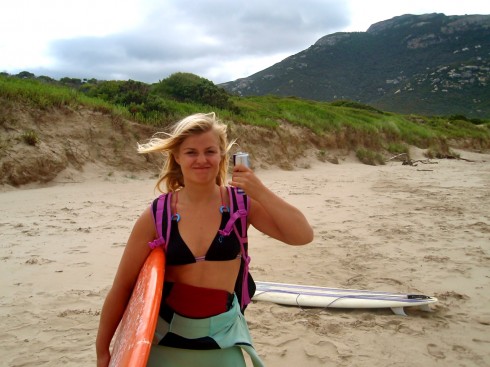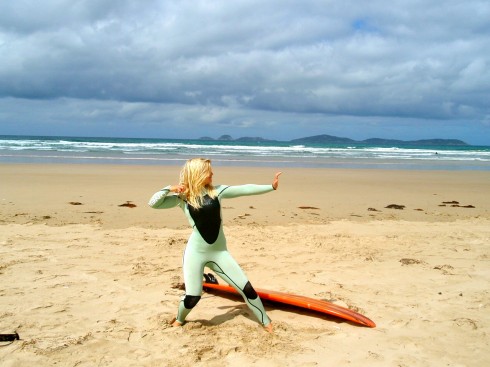 Wilsons prom is the most southern part of Australias Mainland so the water was pretty cold. Luckily i had my Psyscho 2 so I was super comfy, lika a ninjahh!