So full after dinner. We went to the best restaurant yet with fresh juice and smoothies so one banana/orange juice and some grilled aubergine/avocado/feta cheese salad and my stomach is happy. Todays surf was a bit hard for me. From being almost no waves, today was crazy. At least if you're not used to surfing and the salt water. I had a lot of problems just getting through the impact zone out to the waves and I discovered that I panic quite easy in water. This was weird since I basically live in water but when those big waves grabs you and drag you down it's so scary every time for me. Instead of holding my breath and letting the currents slowly take me back to the surface I panic and lose all my air while kicking to get up. and as soon as I get up another wave hits me. I guess that is something I need to work on. I got three really great waves today and I'm really excited about them! I know it doesn't sound much but it made my whole day.
Some pictures from Paradise Valley yesterday
we went exploring, jumping on rocks and swimming across stuff. FUNN!!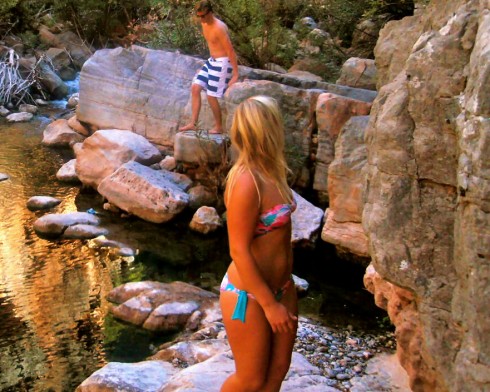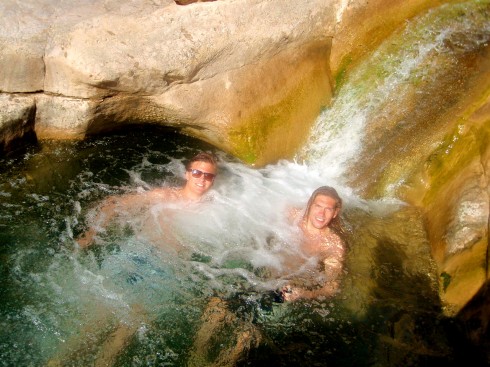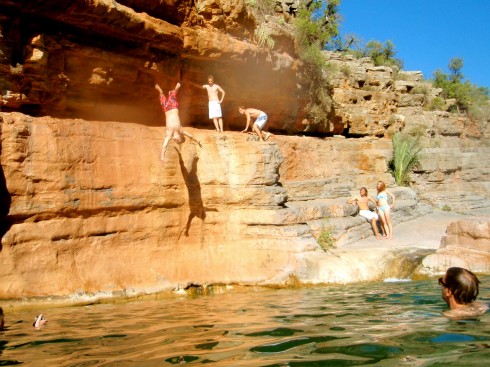 My favorite picture of this trip. Robin rocks!