Had the best trip at Great Ocean Road! Surfing, Zip-lining, Koala spotting and sleeping in our van! Since I've been there before I remembered it as my favorite place in the world, and I wasn't disappointed. The first day we drove the inland route to the 12 apostles (well there used to be 12) which is great stones, carved out by erosion in the ocean. We spent the night having fish and chips and playing backgammon by a camping site there. The next morning we drove through and hiked to a couple of waterfalls, even though the tracks were closed.. (: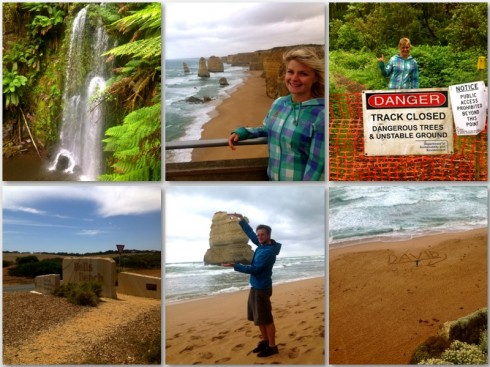 After that we went zip-lining through the only rain forest in Victoria and it was so much fun! I found out that DC is scared of heights so if you're lucky I might put a gopro clip together from that experience. The trip moved on through Kenneth river and the hangouts of hundreds of Koalas in the trees and then on to stay the night at our friend Steves mother. So thankful for them to take us in and lending us boards so that we the next morning could go for a surf! Well, if you can call it as surf… I spent 45 minutes getting pounded by the waves trying to paddle out in the clean 5 foot swell but then settled on surfing the rebreak and had a  blast!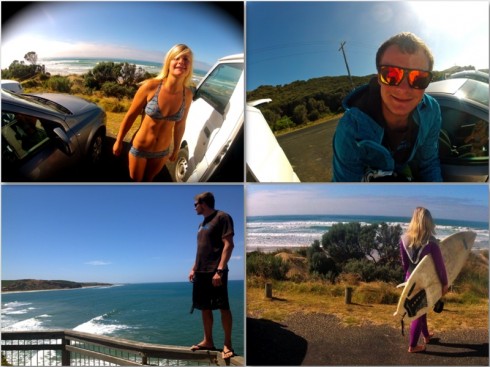 After lying in the 28 degree sun breathing for a bit we kept driving through Torquay, "the surf village of the world" and watched some great surfer hitting up Bells Beach on our way there. We chilled, had a coconut and went through a local night time market for dinner before leaving and heading back towards Melbourne. I can't wait to go back there again sometime!
Love!
C