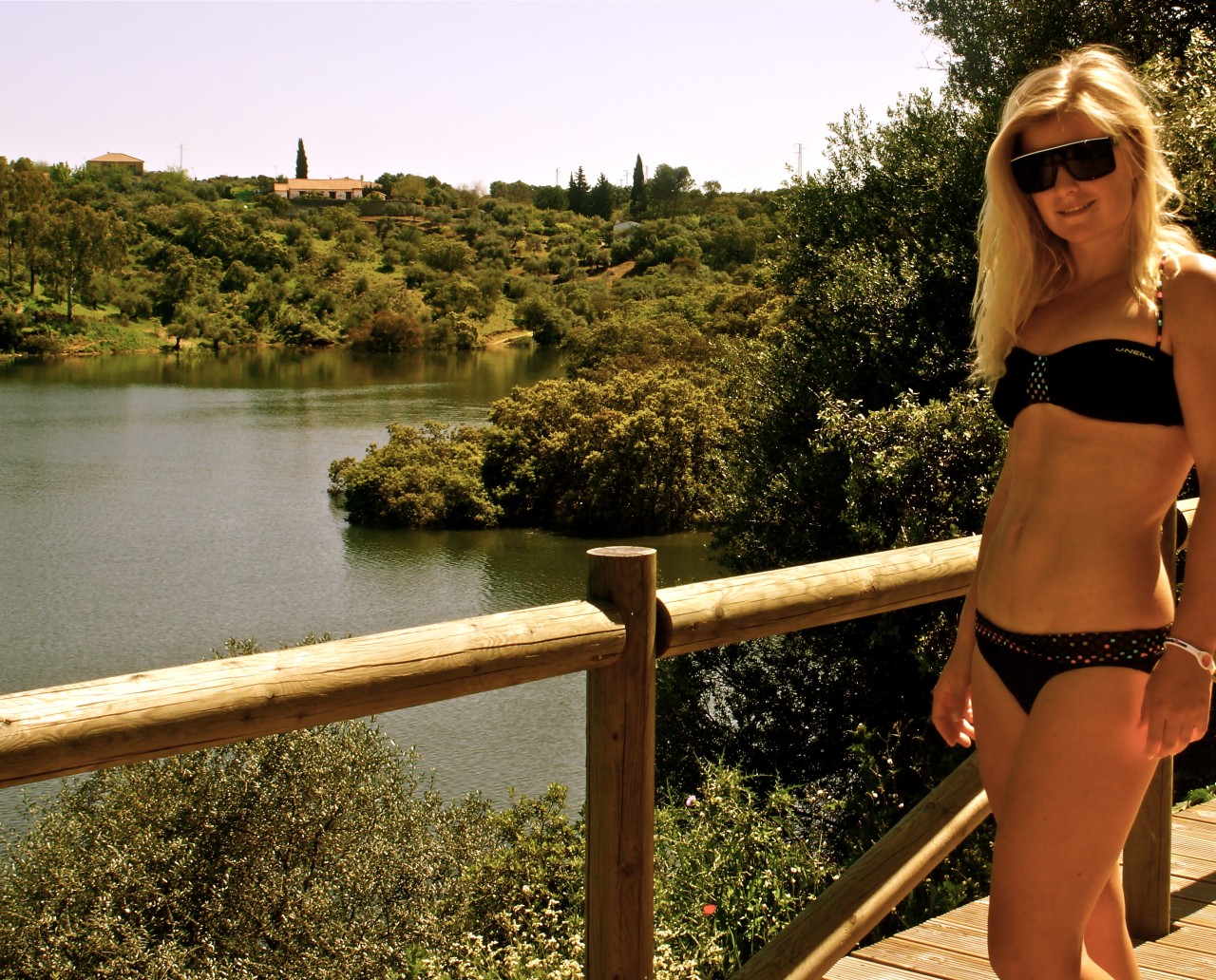 To truly understand how much this place rocks, I thought I'd take you through a day in my life here:
9am Wake Up by the sun shining through our blinds but stay in bed for another half hour, just because I can
10am Breakfast (Usually yogi tea, fruit and yohurt) while checking my emails and social media from all my friends down under.
11am Yoga Sesh and physio-exercises for my ankle
11.10am trying to get Choco of my yoga mat since he always thinks I'm playing dog in my downward-dog
12.30pm Lunch (usually tuna salad or whatever yummy the amazing kitchen staff have as "today's special")
1.30pm Siesta or chillin in the sun with a book working on my tanlines
3pm time to ride with Andres and DC. Myself and Andres prefer our Nautique 210 but DC likes the 220 so usually we change midway through. Such a luxury to have to opportunity to choose boats.
5pm more emails and working on some of the projects I'm up too (: Or we head into town for ice cream at our favorite place. Sometimes I even go for a quick afternoon run or watch some videos at Learn Wake
6.30pm Time for another ride with the boys, usually this is the set where we all try and step it up a bit since we've had a first set to get us really motivated. For me these days it's more about trying NOT to get too amped up and brace myself to let my ankle come back slowly. Super fun sets in other words with just playing around with basics.
8pm Showers and head into town for dinner with the rest of the crew
10pm most of the guys head out for a few drinks but lately I've been in a chill mood so I usually go home to put a movie on and fall asleep early. Then repeat…
Check out Xtreme Gene's website here: LINK
http://wakecarro.com/wp-content/uploads/2013/04/DSC02791-e1366382570783.jpg
1032
1280
wcadmin
http://wakecarro.com/wp-content/uploads/2015/02/logo-name-new.png
wcadmin
2013-04-19 08:26:03
2013-04-19 14:43:37
Training...